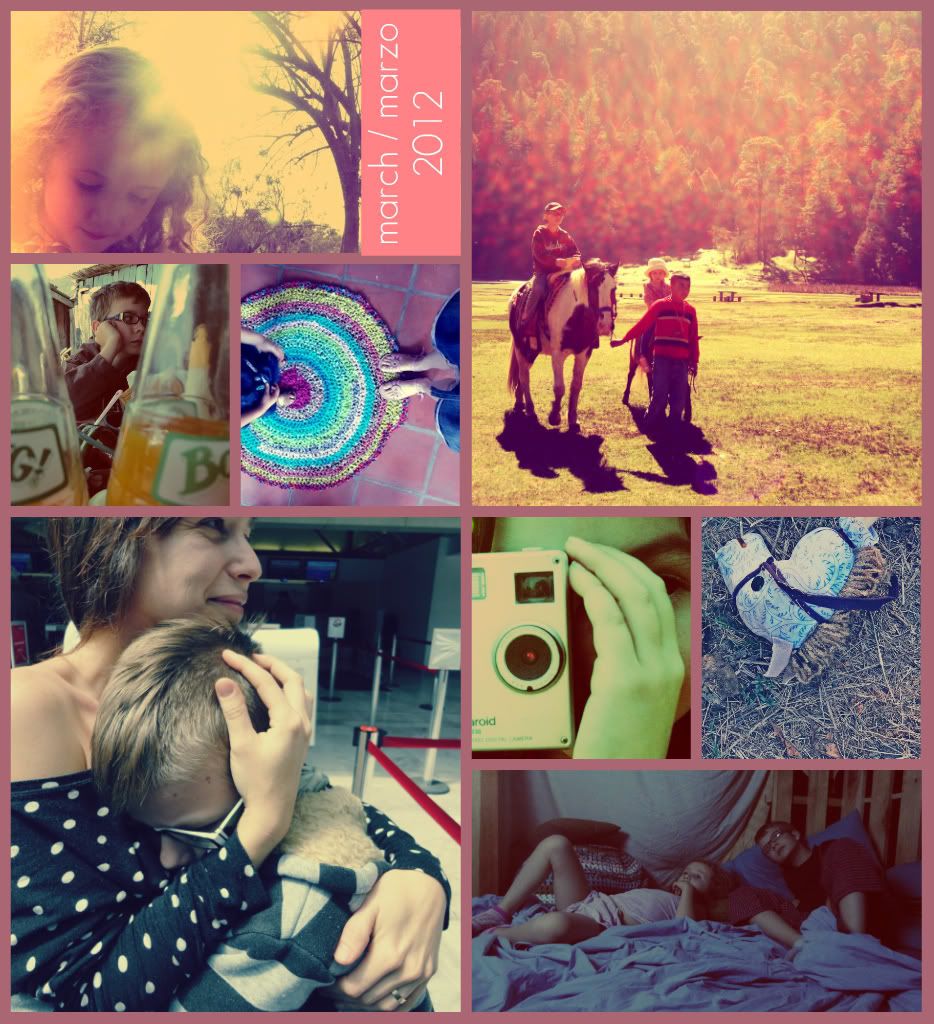 March 2012
Marzo 2012
♥ kids "camped out" in the living room /
los chamacos "acamparon" en la sala
♥ we spent a beautiful Sunday in the mountains /
pasamos un hermoso domingo en las montañas
♥ I shot my own
Luk♥ma spring-summer 2012 lookbook.
.. and LOVED it! /
hice el lookbook primavera-verano 2012 de Luk♥ma yo solita... ¡y me encantó!
♥ mamita made her first rag rug!/
¡mamita hiso su primera alfombra de tela!
♥ big G began his first great adventure... off to Perú /
G grande comenzó su primer gran aventura... de viaje a Perú
♥ mamita had to grow up and let go /
mamita tuvo que crecer y dejar ir
...all good...
... todo bien...
sharing our month:
a month in photos