(BAJAR PARA VERSION EN ESPAÑOL)
This is my son Giacomo. He is truly a beautiful soul. He always wants to help, console, hug, kiss, listen, love. He´s always been like this, since the day I survived a 30 hour labor and an emergency C section to bring the biggest baby ever (at least as big as it can get for a tiny person like me) into this world. Big in every way.
The strange thing is, you usually expect a sickly baby to be small and scrawny, but my huge "dino-baby" was exactly that: sickly. He would constantly end up at the doctor´s or in the emergency room from either an allergic reaction, or some constant cold that would turn into something more complicated. Even though I was raised on homeopathic medicine, it didn´t seem to work for him at all. His fevers were violently high, there was no such thing as an innocent runny nose that would go away with vitamin C. Everything was scary. So, even though I was against it (and something about it made me seriously queasy) he was constantly on antibiotics. You have no idea how many doctors rolled their eyes at me when I would suggest that this was not normal and it couldn´t go on. I even had a doctor tell me that my son wasn´t sick, that it was me that was messed up. This went on for what seemed like forever. Finally when he was 8 it all unfolded into my worst nightmare. Giaco started to urinate blood. Loads of it. Not urine with some blood in it. Blood. The doctor told me he probably had a terrible urinary tract infection and sent him meds. He began to throw it all up. So the doctor sent injections. The blood got worse, as did the vomit. The next morning he woke up and his eyes were the weirdest color. Everyone told me to relax, that we just had to wait for the antibiotics to kick in. I said NO. Something is terribly wrong. I took a cab to the ER. We aren´t lucky enough to have insurance or the money to pay for private care. Man did they make us wait!
Then they didn´t let us leave.
Something was wrong.
I just wanted them to make the blood stop.
His blood count and all the tests they ran came back and all I saw was confused doctors with no answers.
That day I was told Giaco´s life had to be saved.
We were sent out of ER to a room with another 3 beds.
The next day his nails were purple. The day after that his ears and nose were so blood shot they were black and he suffered kidney failure. The day after that they took him into surgery to put a tube in his stomach and try to save his kidney through dialysis. They began to give him steroids because they incorrectly thought he had Lupus. The day after that nothing was really working, he was rarely awake. The day after he had a biopsy of his liver.
The day after that (oh so many days!) the doctor called my husband and I, "We don´t have the results back yet, but you guys are going to have to be strong, something is very wrong". The day after that Giaco was isolated for his own safety, and I had to leave the hospital, and my baby´s side, to go hear the results of the biopsy. They told me to not go alone. I didn´t listen, someone had to stay at home with my baby girl, and that was my husband. So I went alone, and I listened to the doctor explain to me what HUS (Sindrome Úremico Hemolítico) was and what this could do to my baby. When I heard death was a serious possibility, my blood sugar reached the floor and I almost did as well (reason why they told me to not go alone, duh!).
The day after the news he went into surgery again, this time they had to put another tube into his small, frail body. This one went in through his neck and down to his heart. They were going to try to save him through Plasmapheresis. They would literally suck all the blood out of his body, change the plasma, and put it back in with healthy plasma donated by beautiful people. Giaco, stopped eating, he could no longer walk, he weighed about 22 pounds less (10 kilos), the meds would make him vomit anything that entered his body, he was in pain 24/7, he would hallucinate and scream asking me to let him die. That he could no longer take the pain. The Plasmapheresis, was draining the life out of him, and saving it at the same time. During his sessions he would constantly vomit, faint and the last one he had convulsions. I went from anger, to fear, to having everything "under control", to loosing all control while he wasn´t watching and 22 pounds while I was at it, and then back to angry and I can assure you I have never been more afraid in my life and not accepted it. I felt that if I accepted fear, I would let the possibility of his dying seep in and that would be what would kill him. I never left his side. I learned how to perform the dialysis, to clean and change his wounds, anything and everything myself. I just wanted what was left of my son home by Christmas.
On the outside his grandparents, aunts, uncles, and his father did all they could to get blood donors and people to donate cash, and medicine. His case and the help we were desperately seeking for went on the air, and the response was amazing. I heard beautiful stories of donations and love, from people who had nothing.
One day, outside the hospital a man overheard me talking on my cel phone to a friend. He came up to me and told me he saw my son being taken into the hospital and that all he could see through the mask and hat were amazingly kind and sad eyes. He asked me what my son had and then proceeded to offer to take him to the best hospital in the country paid by him.
I couldn´t accept, I was afraid.
Then he went to the front desk and paid 950 dollars for my son´s treatment for that day. I never saw him again. Giaco saw him out of the corner of his eye as we left for the other hospital in an ambulance. I explained what he had done for us and Giaco said he was an angel.
That night he began to draw.
Giaco began to draw angels because he would constantly dream of them. He said that there were 3 angels that would come for him while he slept and take him away from the hospital and the pain. They would go to our garden (his favorite place) and they would let him run and play. His legs would work again, he felt nothing but happiness. Then they would say he had to go back. He said they would tell him that he was going to survive, but that it wasn´t going to be easy. They would ask him to be strong.
My son survived. Why did this happen to him? Medically speaking, Giacomo is living, breathing (against all odds) proof that the food system we literally live in is poison.
One one hand: I was told his low immune system was probably due to a constant ingestion of MSG mixed with antibiotics. The MSG and the chemicals found in many foods in our "modern" society would cause serious allergies. And his body was no longer able to defend him from these allergies because the antibiotics had left him with barely any immune system.
One the other hand: My son was infected with
E. coli O157:H7
from a hot dog he had eaten only days before his symptoms began and subsequently fell ill with
HUS
.
Three days before going into that emergency room I had a happy little boy who would run all day and talk to anything, weather it moved or not. I left the hospital with a silent boy who could barely hold a pencil, much less walk, with hardly any meat on his bones and bound to a wheelchair or daddy´s arms. He had a bag hanging from his belly and a tube out his neck. I had to continue to perform the dialysis on him for 2 weeks more. I would do so every 2 hours all night long so that he wouldn´t feel it, and would not be bed ridden during the day. My family and I began to do the impossible to get our Giaco back. We hired a nutritionist that designed a special chemical free, kid friendly diet for him. We took him to all the alternative holistic medical options you can think of, and we prayed. Two weeks later we ran new tests and met the nephrologist once again. He told us there was no reason why Giaco should have anything close to a healthy kidney, that there was a possibility he might need a transplant. But what he saw in the tests confused him. His kidney seemed to have not registered anything. He said our son was a "miracle case".


Before this I had always had an ambivalent relationship with my own faith. I didn´t quite know what I believed, until life brought me this. Life brought me a child that taught me about strength, survival, taught me about angels and believing from the bottom of our hearts that we are not alone.
I cannot say we never again walked through the doors of an ER. It has been a long road to recovery, with many many adjustments made in our lives and diets along the way. But I have him with me. I have a child that, once again, talks me silly, and from the moment he drew that angel lying in his hospital bed, he never stopped. He is now a 13 year old artist. This Christmas will be 6 years since his survival. Our experience has lead us to being very active about letting others know what it is they eat. Because we all have the right to know. We are now vegetarians and very much aware of the reality of our food system and how lucky we are to have him with us now. Scars and all. Giaco is my greatest gift. He brought me back to life, and continues to do so every morning when he gives me the softest angel kisses and never leaves without saying, " I love you mommy". I am the luckiest mommy alive!
Giacomo today. 15 years old. 7 years reborn.
Beautiful, healthy, free.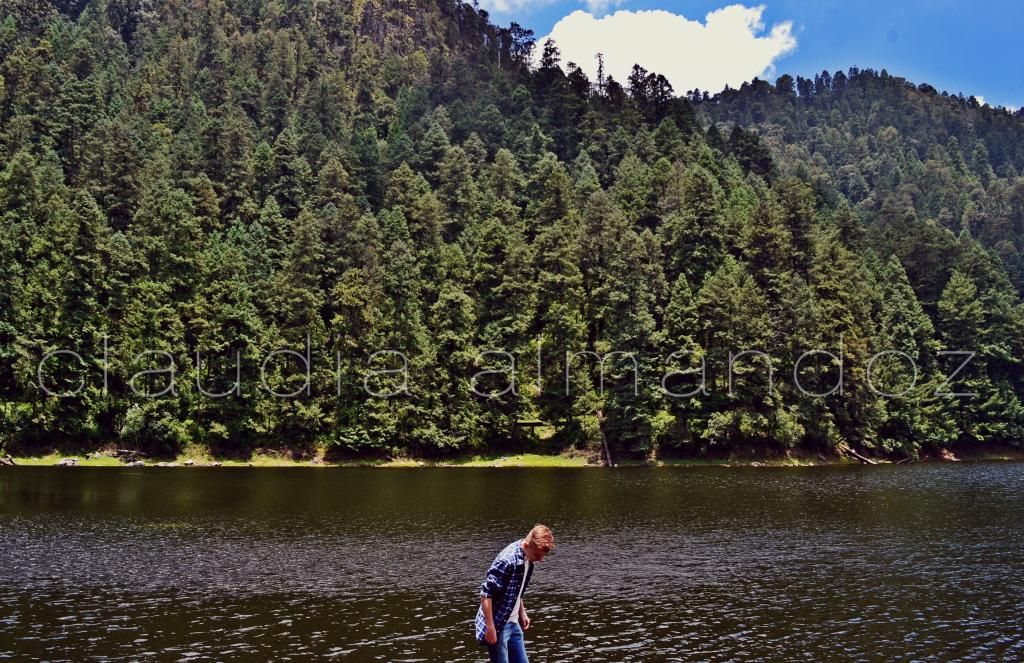 ____________________________________________________________________________________
VERSIÓN EN ESPAÑOL
____________________________________________________________________________________
Este es mi hijo Giacomo. Es, verdaderamente, una hermosa alma. Siempre desea ayudar, consolar, abrazar, besar, amar. Siempre ha sido así, desde el día que sobreviví un labor de parto de 30 horas y una cesárea de urgencia para traer al bebé más grande del mundo a esta vida (o por lo menos lo más grande que pudo tolerar una persona de mis dimensiones). Era grande, grande de todas las maneras posibles.
Lo extraño es que, uno siempre imagina a un bebé enfermizo como pequeño y débil, pero mi adorable "niño-saurio" era precisamente eso: enfermizo. Constantemente terminaba en el doctor o en la sala de urgencia, por alguna reacción alérgica o una gripa que se había complicado. A pesar de ser criada con medicina homeopática, no parecía funcionar con el. Sus fiebres eran violentamente altas e incontrolables, no existía tal cosa como un inocente moquito que se quitara con vitamina C. Todo daba miedo. Así que, a pesar de que iba en contra de mis deseos (y era algo que me hacía sentir seriamente inquieta) tomaba antibióticos constantemente. No tienes idea cuántos doctores me miraron como loca cuando sugería que eso no era normal y que no podía seguir así. Inclusive encontré un doctor que me dijo que mi hijo no estaba enfermo, que yo era la que necesitaba ayuda. Esto continuó por lo que pareció una eternidad. Finalmente, a la edad de 8 años todo explotó, convirtiéndose en mi peor pesadilla.
Giaco comenzó a orinar sangre. Mucha. No orinaba un poco de sangre. Pura sangre. El doctor me dijo que seguramente tenía una severa infección urinaria y le mandó medicamento. Comenzó a vomitarlo todo y le mandaron medicamento injectado. La sangre empeoró, el vomito también. La mañana siguiente amaneció con un color extrañísimo en los ojos. Todos me decían que me relajara, que había que esperar a que los medicamentos hicieran efecto. Yo dije NO. Sentía que algo estaba seriamente mal. Tomé un taxi a la sala de urgencia. No teníamos la suerte de tener seguro o el dinero para pagar un hospital privado, ¡cómo nos hicieron esperar!
Y después, no nos dejaban ir.
Algo andaba mal.
Yo solo quería que detuvieran el sangrado.
Sus estudios regresaron y lo único que yo veía eran doctores confundidos y sin respuestas.
Ese día me dijeron que la vida de Giaco tenía que ser salvada.
Nos movieron de la sala de urgencia a un cuarto con otras 3 camas. Al día siguiente sus uñas estaban moradas.
El día después, su naríz y orejas estaban tan llenas de venas reventadas que se veían negras y sufrió disfunción renal. El día después lo llevaron al quirófano para colocarle un tubo en el estómago y tratar de salvarle el riñon por medio de la diálisis. Le empezaron a dar esteroides porque, erróneamente, pensaban que Giaco podía tener Lupus. Al día siguiente, realmente nada estaba funcionando y mi niño se deterioraba cada vez más. Rara vez estaba despierto. Al día siguiente realizaron una biopsia de su riñon. El día después (¡hay cuántos días!) el doctor nos llamó a mi esposo y a mi, "Aún no tenemos los resultados, pero van a tener que ser fuertes porque algo anda muy mal." Al día siguiente Giaco fue puesto en aislamiento para protegerlo, y yo tuve que salir del hospital, separarme de mi bebé, para ir a recibir los resultados de la biopsia. Me dijeron que no fuera sola. No hice caso, alguien debía quedarse en casa con mi nenita, y ese era mi esposo. Así que fui sola y escuché al doctor darme una explicación de lo que es el Síndrome Urémico Hemolítico y lo que ésto podía hacerle a mi hijo. Cuando escuché que la muerte era una posibilidad, mi azúcar llegó al suelo y al igual que yo (razón por la cual sugirieron que no fuera sola...aish..).
El día después de la noticia entró a quirófano otravez. Esta vez tuvieron que poner otro tubo en su pequeño y frágil cuerpo, entrando por el cuello y llegando hasta su corazón. Lo iban a tratar de salvar por medio de la Plasmaféresis. Literalmente, le sacaban toda la sangre del cuerpo, cambiaban el plasma y lo regresaban a su cuerpo con plasma sano, donado por personas hermosas. Giaco dejó de comer, ya no podía caminar, pesaba como 10 kilos menos, los medicamentos lo hacían vomitar cualquier cosa que entrara por su boca, estaba en dolor constante, alucinaba y me gritaba que lo dejara morir. Que ya no podía soportar el dolor. Las Plasmaféresis le estaba chupando la vida y salvándosela al mismo tiempo. Durante sus sesiones vomitaba constantemente, se desmayaba y, después de la ultima, se convulsionó. Yo pasaba de la ira, al miedo, a tener todo "bajo control", a perder todo control mientras no me veía, junto con otros 10 kilos, y de regreso a la ira. Te puedo asegurar que nunca he sentido un terror tan real en toda mi vida sin poderlo aceptar. Sentía que si aceptaba el miedo, permitiría que la posibilidad de su muerte se filtrara a mi inconsciente y que eso sería lo que finalmente lo mataría. Nunca me alejaba de su lado. Aprendí a dializar, a limpiar y cambiar sus curaciones, lo que fuera y como fuera yo sola. Solo quería que lo que quedaba de mi hijo, estuviera de vuelta en casa para la Navidad.
En el exterior sus abuelos, tíos y tías, y su padre hacían lo que podían por conseguir donadores de sangre, dinero y medicamentos. Su caso y la ayuda que tan desesperadamente necesitábamos llegaron a la radio y la respuesta fue conmovedora.
Oí hermosas historias de donaciones y amor, de personas que no tenían nada.
Un día afuera del hospital, un hombre me oyó hablar por mi celular con una amiga. Se acercó a mi y me dijo qe había visto a mi hijo entrar al hospital y que todo lo que logró ver entre la mascarilla y la gorra fueron unos hermosos ojos bondadosos y tristes. Me preguntó cuál era la condicion de mi hijo y procedió a ofrecer llevarlo al mejor hospital del país, y que él pagaría la cuenta.
No pude aceptar, tenía miedo.
Después fue a la recepción y pagó $9,000 pesos por el tratamiento de mi hijo de ese día. Nunca lo volvimos a ver.
Giaco lo vió de reojo mientras nos íbamos del hospital en una ambulancia. Le expliqué lo que el señor había hecho por nosotros y mi niño dijo que era una angel.
Esa noche comenzó a dibujar.
Apenas podía sostener el lápiz, pero comenzó a dibujar ángeles.
Esto lo comenzó a hacer porque soñaba con ellos constantemente. Me decía que habían 3 angeles que venían por el mientras dormía y lo llevaban lejos del hospital y el dolor físico. Iban a nuestro jardín (su lugar favorito) y lo dejaban jugar y correr. Sus piernas le volvían a funcionar, y no sentía más que felicidad. Después le decían que tenían que volver. Me cuenta que le decían que el iba a sobrevivir, pero que no iba a ser fácil. Le pedían que fuera fuerte.
Mi hijo sobrevivió. ¿Porqué le sucedió esto? Hablando desde un punto de vista médico, Giaco es prueba viviente (en contra de las estadísticas) de que el sistema alimenticis en el cual literalmente vivimos es veneno.
Por un lado: se me explicó que probablemente se debió a la constante ingesta de GMS (glutamato monosódico) combinado con el exceso de antibióticos. El GMS y los químicos encontrados en los tántos alimentos de esta sociedad "moderna", le causaban serias alergias. Su cuerpo ya no pudo defenderlo de estos ataques porque el uso constante de antibióticos lo habían dejado con sistema inmunológico debilitado.
Por otro lado: Mi hijo fue infectado con
E. coli O157:H7
de una salchicha que comió solo unos días antes de que comenzaran los síntomas y en consecuencia enfermó de
SUH
.
Tres días antes de entrar a esa sala de urgencia yo tenía un niñito feliz que corría todo el día y hablaba con todo lo que se moviera, y lo que no. Salí del hospital con un niño silencioso que apenas podía sostener un lápiz, mucho menos caminar, flaco hasta los huesos, que se movilizaba en una silla de ruedas o en los brazos de papi.
Tenía una bolsa que colgaba de su pancita y un tubo salido por el cuello. Tuve que continuar dializándolo por 2 semanas más. Lo hacía cada 2 horas, durante toda la noche, para que no lo sintiera, y para que no estuviera condenado a la cama durante el día. Mi familia y yo comenzamos a hacer hasta lo imposible para que regresara el Giaco que conocíamos. Contratamos a una nutrióloga que diseñó una dieta especial, libre de químicos, y atractivo para niños. Lo llevamos a toda variedad de médicos holísticos y alternativos que puedes imaginar, y rezamos. Dos semanas mas tarde se le realizaron más pruebas y nos reunimos con el nefrólogo. Nos dijo que realmente no había razón por la cual Giaco debiera tener algo cercano a un riñón saludable. Que existía la posibilidad que requiriera un transplante. Pero lo que veía en los resultados de laboratorio lo confundían. Su riñon parecía no haber registrado el incidente tan violento. Nos dijo que nuestro hijo era un "caso milagro".
Antes de esta experiencia siempre había tenido una relación dudosa con mi propia fé. No sabía con claridad en qué creer, hasta que la vida me trajo esto. La vida me ha traído esta criatura que me ha enseñado sobre la fortaleza y la sobrevivencia, sobre los angeles y me ha contagiado de su profunda fe en que no estamos solos.
No puedo decir que nunca más entramos por las puertas de una sala de urgencia. Ha sido largo el camino a la recuperación, con muchos ajustes realizados en nuestras vidas y dietas. Pero lo tengo conmigo. Tengo a un niño que, una vez más, me habla hasta la sordera, y desde el momento que dibujó ese angel en el hospital, jamás lo dejó de hacer. Ahora es un artista de 13 años. Esta navidad cumplimos 6 años desde su supervivencia. Nuestra experiencia nos ha llevado a ser muy activos al dejar que otros sepan lo que están comiendo. Porque todos tenemos el derecho a saber. Ahora somos vegetarianos y muy conscientes de la realidad de nuestro sistema alimenticio y de lo afortunados que somos de tenerlo con nosotros. Cicatrices y todo. Giaco es mi regalo más grande. Me regresó a la vida, y lo continúa haciendo cada mañana cuando me regala los besos más suaves que hay y jamás se va sin decir, "te amo, mamita". ¡Soy la mamita más afortunada que hay!
Giacomo hoy en día. 15 años. 7 años renacido. Hermoso, sano, libre.