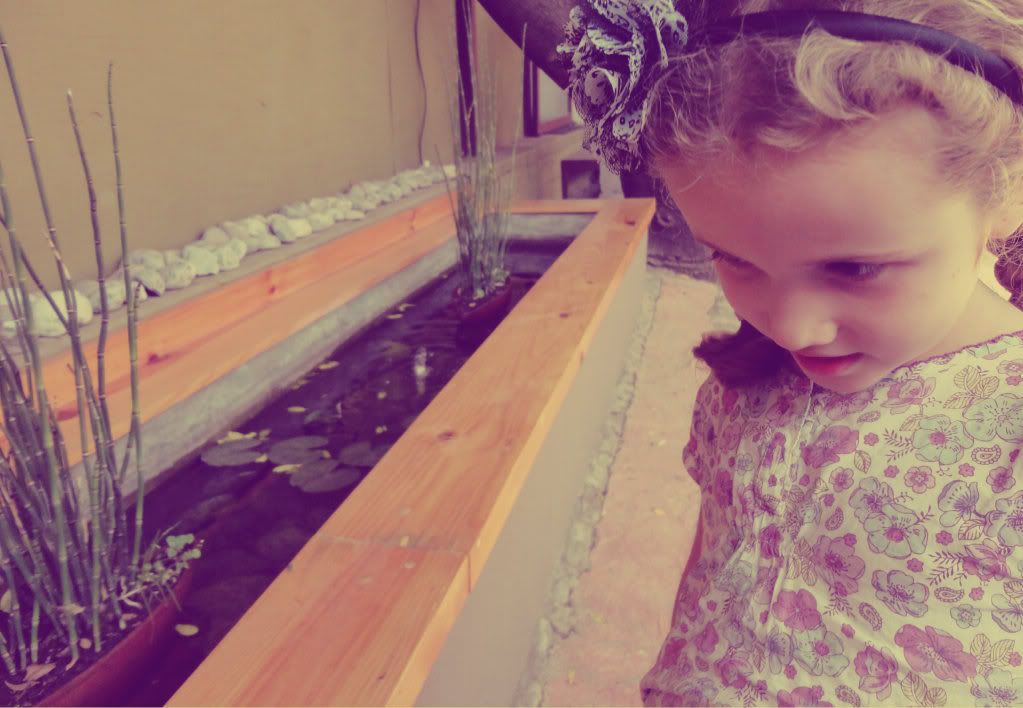 This little girl, my sweet 6 year old inspiration, told me yesterday she was going to meditate with daddy. I told her that she could but that she shouldn´t make any noise and as soon as she felt wrestless she should come on up to the house to play with me. She was very clear when she said "No, mamita, I´m going downstairs to meditate for the whole hour with my daddy.". Ok. I was expecting her to, as always, come up the stairs after 10 minutes. 30 minutes went by. I began to wonder. 40 minutes passed and I was sure she had fallen asleep on the floor. I went down to check on her. She was in perfect position, sitting in front of her papito, with her little back as straight as can be. She peeked out of the corner of her eye when she felt me close to the door. I signaled for her to come with me if she wanted. She shook her head. No. I´m meditating. My little G finished meditating the whole 60 minutes with her hero. Now she´s my very own y 6 six year old, messy haired, happy faced hero.
It´s the little things that make my heart swell and make my eyes welcome happy tears. Things I wish to remember always.
Esta niñita, mi dulce inspiración de 6 años, me dijo ayer que iba a meditar con su papito. Le dije que se fuera pero que no hiciera ruido, y que tan pronto se sintiera inquieta se subiera a la casa a jugar conmigo. Fue muy clara cuando dijo, No, mamita, voy a bajar a meditar con mi papá por la hora completa.". Ok. Estaba esperando, como siempre, verla subir por las escaleras a los 10 minutos. 30 minutos pasaron. Me pareció extraño. 40 minutos pasaron y estaba segura que se había quedado dormida en el piso. Bajé a ver como estaba. La encontré en perfecta posición, sentadita frente a su papito, y su espaldita no podría haber estado más derecha. Entreabrió los ojitos cuando sintió que me acercaba a la puerta. Le hice señas para que subiera a la casa conmigo si quería. Sacudió la cabeza.
No. Estoy meditando.
Mi pequeña G terminó de meditar la hora completa con su héroe. Ahora ella es
mi
pequeña heroína de carita contenta y cabello salvaje.
Son las cosas pequeñas que hacen que mi corazón se hinche de sentimiento y mis ojos se nublen de lágrima contenta. Cosas que deseo siempre recordar.
sharing: