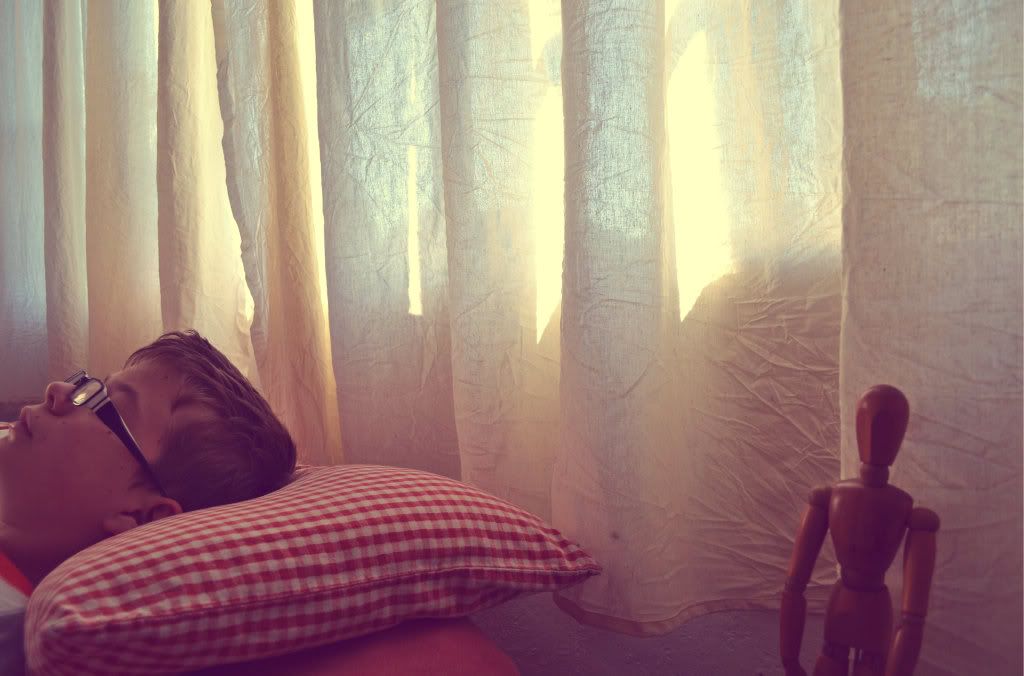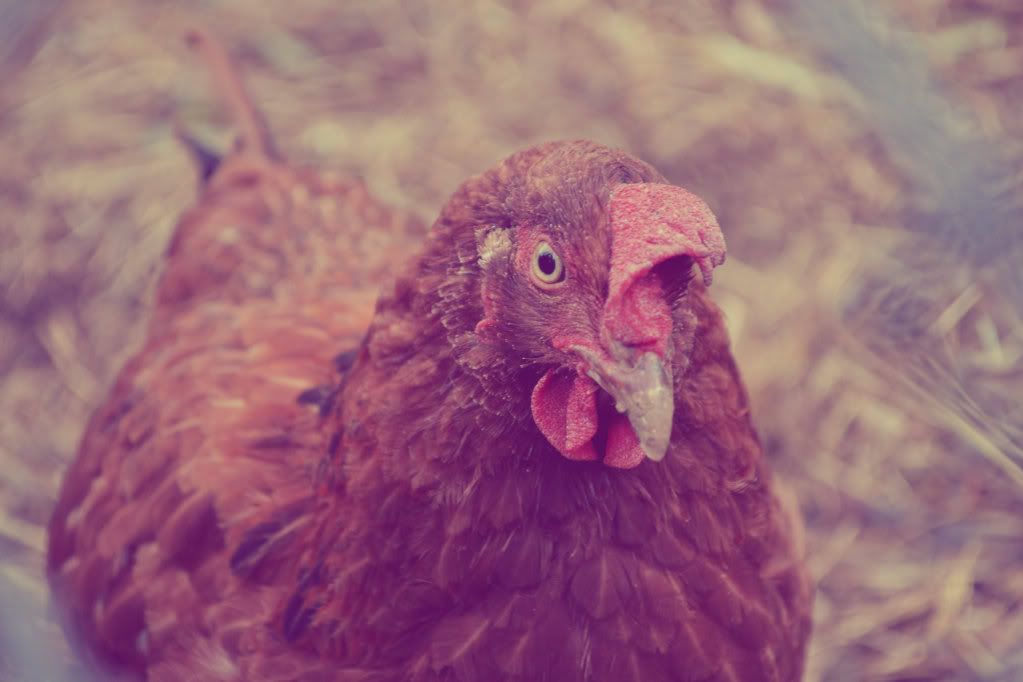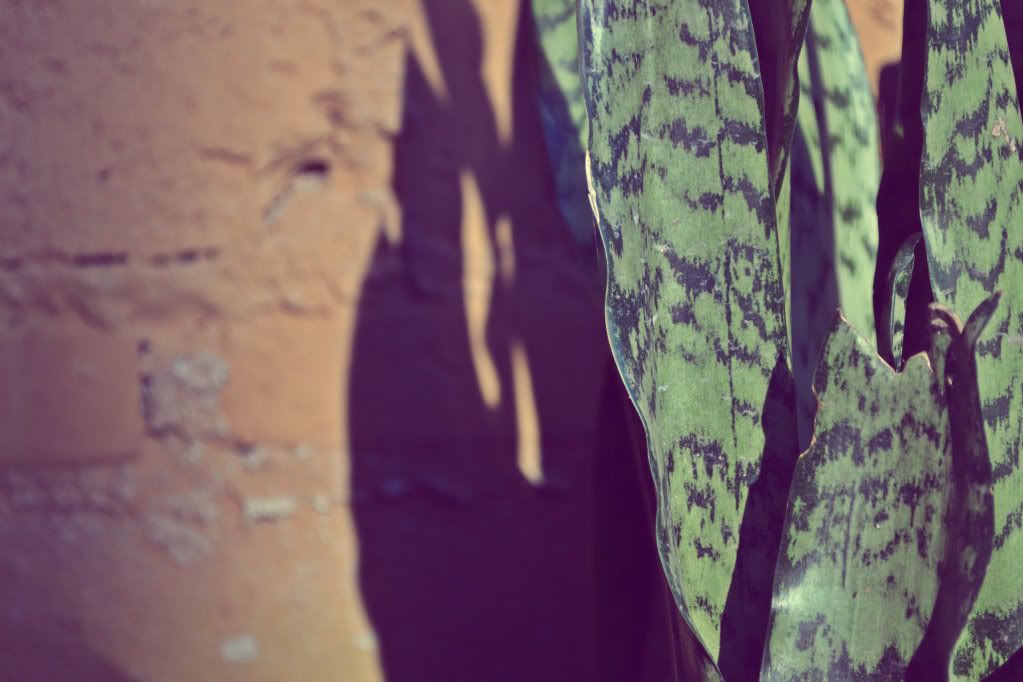 I´ve done a lot of soul searching lately. Changes that are taking place inside my heart. Questions of what it truly means to be succesful. To me.
It seems like my whole life I´ve been asked "what I do", as if presenting myself with a title could truly define me, define whether I am a person worthy of respect, worth listening to, in control, etc. It´s always been something that has deeply bothered me. I always sensed that it was because I was never truly convinced of any answer I would give, depending on what I was doing at that specific moment in my life. It didn´t feel honest. It didn´t feel real.You see, I never had a "formal" education. I have always learned in different ways and always been very passionate about learning, creating, art, etc., but not the way we are told is "normal". I never settled down and married one specific carreer. Now I realize that what made me feel so uncomfortable about this "what do you do" question, was not the fact that I felt less worthy because I didn´t have a masters in what-ever-the-hell-bla-bla-bla, but because according to what we are raised to consider "normal", I was supposed to to feel less worthy or incomplete because, in not choosing something with a specific title , there was no way I could be considered someone successful. I was just a random soul, wandering aimlessly through life, without ambitions or goals.
Success seems to be a big word. It implies so many things doesn´t it? It´s funny how things work. Until 2 days ago, at the not so young age of 36, I was still struggling to keep my head above water and my self esteem from sinking. I have spent the last 4 years giving my mini fashion business my all, and crying when it didn´t pay off, because I considered it my life raft. I was holding onto it for dear life because for the first time in my life I had chosen something. I wasn´t about to let it go so easily. I was finally "someone". Did this bring me peace of mind? No. This only filled a void created by society. A void I had wanted to fill for so long so I could feel worthy. Or so I thought. I was good at it and it gave me the title I so "needed". That´s all it did.
So the other day, I had another one one of my emotional breakdowns due to the fact that my business has been getting slower and slower, and living in Mexico is not helping one bit. It´s truly been a roller coaster ride, especially since I took the "next big step" and began a project that made my little buisiness a socially responsible, fair trade project. So, here I was crying, boogers and all, and my sweet hubby just stared at me, no judgement whatsoever in his eyes, and out of the blue, said, "Clau, what are you passionate about?". And out of my mouth came the most honest answer I have ever given in my life (motivated by the fact that he caught me off guard and that I was not "defending myself" from anything), "My family, my children, my home. I´m passionate about being a homemaker." The next thing you know, my eyes grew as wide as they could possibly get, like I had just seen a friggin´ monster, and I went all crazy-wacko on boogers and tears and yelled, "I´m a looser!!!!" It´s like the truth of my own honest answer, scared the sh.... out of me.
You see people, ever since I can remember I have read books like Little House in the Big Woods (first book I ever read and became obssessed with) and wished I could live a simple handmade life such as that one. I´ve always idolized the "going back to basics" approach, the idea of being a mama that handmakes her children´s little treasures and gives them beautiful memories and heirlooms that they will cherish forever. This is what I honestly wanted to be when I grew up. I never said it though. I mean, what on earth do you call this? My friends would say, "I wanna be a vet, when I grow up." I just said, ok, well, ditto. This all seemed to dawn on me from one second to the next with my own honest, most unexpected answer to my husband´s simple, heartfelt question. You know what he said next? "How could you be a looser when all you´ve ever dreamed of being as a girl is exactly what you have and strive for daily? You are the best mother I´ve ever met and absolutley amazing at what you do. Why can´t you just accept that this is what you are, that it is an admirable vocation, that you perfect it, and that part of giving your children the best life possible is giving them the opportunity to bloom and flourish as they may. For that, you need money, right? Now let that be the motivation for making money. Not the business in itself, as something that you feel needs to define you as a person, but as a tool that allows you to give your kids all the wonderful things they need, such as art lessons and a visit to the dentist when needed. That way you realize you need much less money than you were sweating over, and that you don´t actually need the recognition you were after. If you make amazing homemade body lotions and it sells, why on earth are you struggling to breath life into a business that only makes you bitter because it keeps you away from the only thing that matters to you the most, your family?"
Wow. Thank God I married the man. He does make some serious sense once in a while. This was a big eye opener for me. I realized that my concept of "looser" was attached to this idea that without "ambition" and a business or something, anything (not just being a mama), I had nothing. I was nobody except for G´s mom. This was not a concept I was born with. This is something I incorporated into my system when I was being breastfed by "the system" from a very young age. Don´t get me wrong. At least one of my beautiful parents totally tried to make me understand that treading the path less chosen was perfectly ok. But, look around, it´s everywhere. I am a child of an era that bloomed through woman´s liberation, through the importance of breaking free from the one thing I cherished the most. A home. Traditional motherhood. I saw this form of "independence" on TV, in ads, in my friends and family´s opinions and conversations. It was simply a normal part of life, and quite honestly, it seemed to make a whole lotta sense. It´s just that my soul seemed to be crying out for something different. Something I couldn´t seem to able to name.
My idea of success is now migrating, shifting. And I love it. I am a truly successful woman, married to a seriously successful man. Why? Because we live the life we have chosen for ourselves. Because we tend our chickens and vegetable garden. Because we cherish and spend a lot of time with our children. Because we make the time to shop at an organic farmers market and make delicious organic food. Because we have a beautiful, simple, handmade home, overflowing with love and all the things that, as far as we´re concerned, truly matter. Because we lead a profound, silently sprirtual life where we fall and learn from our mistakes. Because we lack nothing. Because we are truly happy, we are truly successful. I have left my need for a title behind me in a way I never suspected, when I wasn´t even searching for an answer to a question I didn´t realize I had. Wow. Isn´t this thing called life a mysterious and funny little thing?
sharing bits of soul: