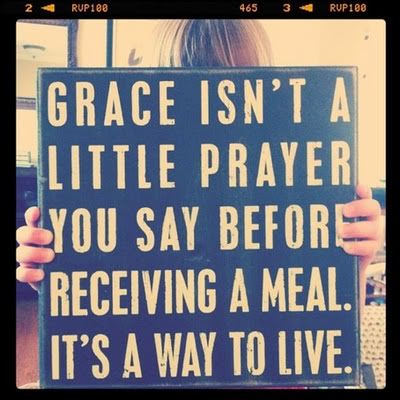 (source)
been thinking
about letting go
gracefully
My boy is leaving for a 3 week trip with his grandmother. He´s going to travel on a plane for 7 hours. Flying. Away from me. These have been a rough couple of weeks. Adjusting to the idea. I´m so used to not having to worry because I´m always "in control". I´m always there caring, watching. Letting go in itself is hard. Letting go of your child when he has
special needs
... harder than I expected. I´ve felt angry, scared, I´ve cried, I even felt myself on the brink of a panic attack, and I know it sounds ridiculous. But when I heard myself tell my mother, "TAKE CARE OF HIM. It´s been hard enough for me to keep him alive, for you to ruin it over THIS.", I realized I´m still scarred.
This is what we need. He´ll be 12 soon. He´s not my baby anymore. He´s not my baby anymore. He´s not my baby anymore.
He estado pensando
sobre el "dejar ir"
con gracia
Mi niño se va en un viaje de 3 semanas con su abuela. Va a viajar en una avión por 7 horas. Volando. Lejos de mi. He pasado unas semanas difíciles. Aceptándo la idea. Estoy tan acostumbrada a no tener que preocuparme porque siempre estoy "en control". Siempre estoy ahí, cuidando, observando. Dejar ir en sí, es difícil. Dejar ir cuando tu hijo tiene necesidades especiales... más difícil de lo que esperaba. He sentido ira, tristeza, he llorado, incluso me he sentido al borde de un ataque de pánico, y sé que suena ridículo. Pero cuando me oí a mi misma decirle a mi madre, "CUÍDALO BIEN. Suficiente trabajo me ha costado mantanerlo vivo como para que lo arruines todo por algo como ESTO.", me di cuenta que el daño persiste.
Esto es lo que necesitamos. Pronto tendrá 12 años. Ya no es mi bebé. Ya no es mi bebé. Ya no es mi bebé.
I know how delicate the situation can be. How fragil life is. But I know I cannot assume faith will continue to live within me if I don´t do my part. Now is when. We never cease to grow. Learn. It´s an everyday task, as is thanking God for all he has given us. Now I can only pray for the faith I need to let my G go, and trust he will be happy, safe, healthy. I can literally feel how I must let go when I realize he is almost as tall as his mama. When I stop and think I cannot carry him anymore. That only 3 years ago I HAD to carry him. That he weighed SO little it was not a difficult task. I feel how I got stuck there. Mama carrying her eight year old, feeding him, breathing for him. I FEEL as if I still had his skinny little body and his fragile life in my hands. I now see. I got stuck.
Somehow I hear a voice telling me: Things are different. He is strong. So are you. It´s time. Cry your tears. Wipe them clean. Then give that boy the giant smile he deserves. Let him grow. Let him go.
Sé cuán delicada puede ser la situación. Cuán frágil es la vida. Pero sé que no puedo asumir que la fé continuará viviendo en mi sino hago mi tarea. Ahora es cuando. Nunca dejamos de crecer. Aprender. Es un trabajo diario, asi como lo es agradecerle a Dios por todo lo que nos ha dado. Ahora solo puedo pedirle que me dé la fé que necesito para dejar ir a mi G, y confiar que estará felíz, seguro, sano. Puedo literalmente sentir la necesidad de dejarlo ir cuando me doy cuenta de que casi pronto será tan alto como su mami. Cuando paro a pensar que ya no lo puedo cargar. Que hace tan solo 3 años TENÍA que cargarlo. Que pesaba TAN poco que cargarlo no era tarea difícil. Siento como ahí es donde me atoré. Mama cargando a su niño de 8 años, alimentándolo, respirando por el. SIENTO como si aún tuviera su delgado cuerpo y su frágil vida en mis manos.

Ahora lo veo. Me atoré. De alguna manera oigo una voz decirme: Las cosas son diferentes. El es fuerte. Tu también. Es hora. Llora tus lágrimas. Sécalas. Después regálale la enorme sonrisa que ese niño se merece. Déjalo crecer. Déjalo ir.