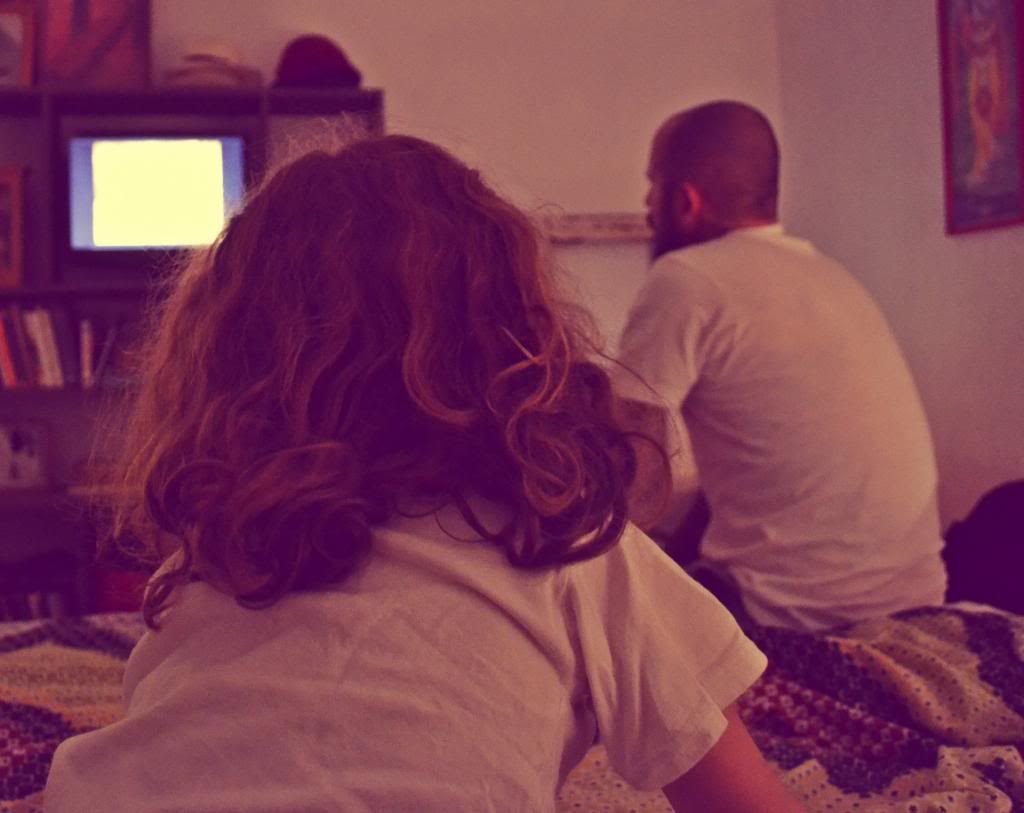 we introduced buster keaton to little G and she LOVED him. then we tried chaplin. "can you put the other little man back on, please?" was her answer. she´ll come around. maybe we should of started off the other way around. little G and i seem to think buster is a bit on the very handsome side.
it´s been a bit quiet. just might be quiet a bit longer. little G got sick. again. just when i thought her immune system was in tip top shape. half of her class is at home sick. i tried really hard to beat this one 100% natural but her throat looks like a pretty grose brocoli and i couldn´t get the fever down. she started having really bad pain behind her ears and couldn´t swallow. vomiting. the works. now the so hated mr. anibiotics is in our home once again. and once again we are going to have to go through detox. such is life. be back soon!
le presentamos buster keaton a G chica y lo AMO. después tratamos con chaplin. "porfavor podrían volver a poner al otro señorcito?" fue su respuesta. ya lo entenderá. quizá debimos haber comenzado con chaplin. parece que tánto G chica, como yo, opinamos que buster sufre de un serio caso de "hermosismo".
ha estado un poco callado por aquí. y quizá siga un poco... pues asi, callado. G chica se enfermó. otraves. justo cuando pensé que su sistema inmunológico estaba en un muy buen momento. la mitad de su salón está en casa con enfermedad. traté con todo de sacarla 100% a la natural pero su garganta se ve como una versión bastante asquerosa de un brocoli y no lograba bajar la fiebre. comenzó a tener un dolor bastante fuerte detrás de las orejas y no podía tragar. vómito. paquete completo. ahora el tan odiado sr. antibiótico ha vuelto a enrtrar por las puertas de mi casa. y una vez más tendremos que pasar por una desentoxicación. c´est la vie. ¡regresaré pronto!