(loving your body, completely, just how it is)
(amando tu cuerpo, por completo, así como es)
this post was inspired by Corrine from
The Tiny Wild
and posted on her blog as well, as part of the
Naked Series
. thankyou sweet Corrine for giving me an excuse to sing my heart with words.
este post fue inspirado por Corrine de The Tiny Wild y posteado en su blog también como parte de su serie de Desnudos. gracias Corrine por darme una excusa para cantar mi corazón con palabras.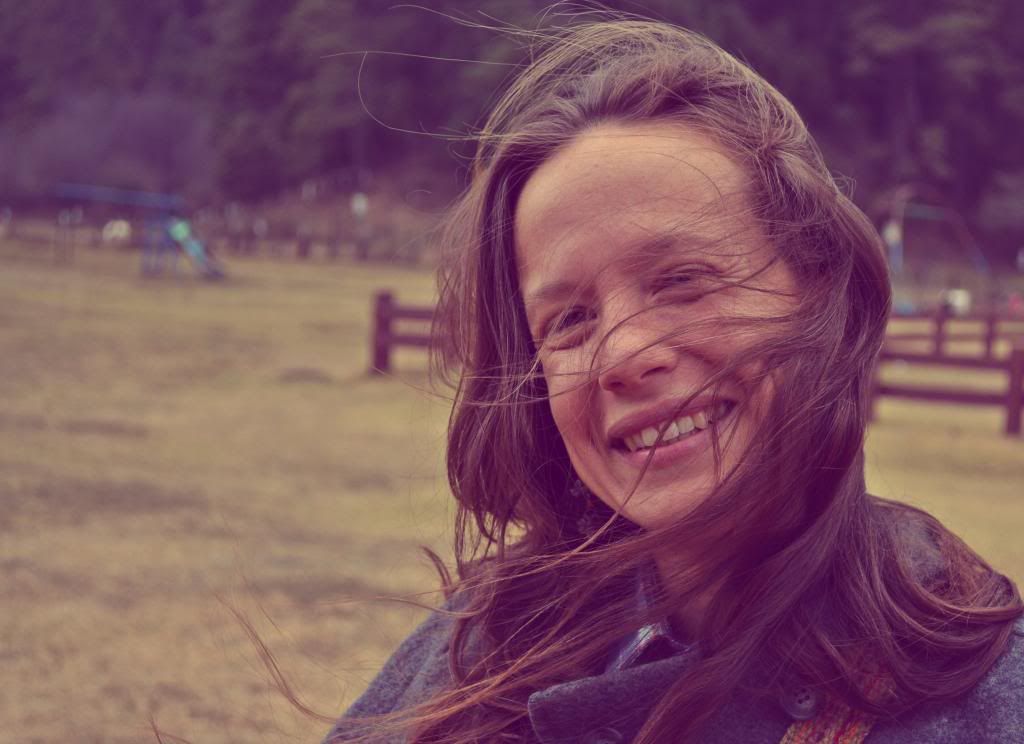 this is me. this is not the same me that was 13 years ago, not even 7 years ago. the girl back then (i sure am not a girl anymore) didn´t have these wrinkles, or the extra "baggage" that comes from bringing beautiful babies into the world, or breast feeding like crazy. even so, i have never felt more in tune with myself or happier before, and i feel obligated (seeing that i am writing from a very honest place in my heart) to be very straight forward and confess that this peaceful acceptance, the easy rythym of my life, the simplicity of it, the baking, cooking, the vegetable garden, the early morning meditation, the warm hugs, the discussions and coming back together as naturally as the ocean´s tide, the way i care for those around me, the way i teach my children to care for themselves, their planet, etc, has not come easily. it is the result of many, many a tearful prayer, hardship and a deep resignation i found was the only way to save my heart, if, and only if, i wrapped it safely in faith and light. you see the road here has been a long one. many years of me disrespecting myself, my body. in any possible way. in short (and i hope daddy doesn´t read this -mama already knows- and that my sweet readers don´t judge me too harshly): 10 years of way too much smoke in my lungs, too many 1 night stands, loads of drugs and infinite spiritual loss. i had no idea how to love myself. i was always searching outside for something or someone to make me feel the way i simply couldn´t feel on my own. full. happy. enough. i was never enough. and after a while no matter what i did, nothing was ever enough. i can safely say i was saved by my son. about 13 years ago, the day i found out i was pregnant, i found the strength i needed to leave it all behind. i was saving someone else, and that, no matter how hard it was, i could do. since then it´s been years and years of learning to shift that impulse and inspiration (my children) to myself. doing all the beautiful things i do, not only for them, but for myself as well. it is a special feeling when you start to notice you´re doing something because you love yourself. not from the "I deserve it, dammit!" point of view, but simply because caring for yourself is not just "all right", it´s how it should be. i realize the best way to give my children the gift of self-respect, acceptance and love, is if they see their mama respecting, accepting and loving herself. they see the struggle. they also see the outcome.
esta soy yo. no soy la misma persona que era hace 13 años, ni siquiera hace 7. la chica de ese entonces (definitivamente ya no soy chica) no tenía estas arrugas, o el "equipaje" extra que viene con traer hermosos criaturas a este mundo, o dar pecho como loca. aún así, nunca me había sentido tan en sincronía conmigo misma, o más contenta, y me siento obligada (viendo que hoy escribo desde un lugar honesto y profundo de mi crazon) a ser directa y confesar que esta pacífica aceptación, el suave ritmo de mi vida, su simplicidad, las horneadas, cocinadas, el huerto, la mediatación de madrugada, los abrazos cálidos, las discusiones y re-enamoramientos que vienen tan natural como la marea, la manera en la que cuido a los que me rodean y les enseño a mis hijos a cuidar de si mismos, de su planeta, etc, no ha venido fácilmente. es el resultado de infinitas oraciones sumergidas en lágrimas, adversidades y una profunda resignación que encontré era la única manera de salvar mi corazón, sólo, y sólo si, la envolvía cuidadosamente de luz y fé. verás, el camino hasta aquí ha sido largo. muchos años de faltarme el respecto a mi misma, a mi cuerpo. de cualquier manera posible.
resumiendo ( y espero que mi papa no lea esto - mi mamá ya sabe- y que mis hermosos lectores no me vayan a juzgar con mano muy dura): 10 años de demasiado humo en mis pulmones, demasiados "aventuras de 1 noche", exceso de drogas e infinita pérdida espiritual. no tenía la más mínima idea de cómo amarme a mi misma. siempre buscaba afuera por algo o alguien que me pudiera hacer sentir de la manera en la que simplemente lo lograba sentirme por mi propia cuenta. completa. felíz. suficiente. yo nunca era suficiente. y después de un rato, sin importar lo que hiciera, nada era suficiente. puedo decir sin lugar a dudas que mi hijo me salvó. hace unos 13 años, el día que me enteré que estaba embarazada, encontré la fuerza de dejarlo todo atrás. estaba salvando a alguien más, y eso, sin importar lo que me costara, sí lo podía hacer. desde entonces han sido años y años de aprender a redirigir ese impulso e inspiración (mis hijos) a mi misma. hacer todas las cosas hermosas que hago, no solo para ellos, sino para mi también. es un sentimiento muy especial cuando te das cuenta que estas haciendo algo por que te amas a ti mismo. no desde el punto de vista del "¡porque me lo merezco, carajo!", sino porque cuidar de ti misma no solo "está bien" sino es como debería de ser. me doy cuenta que la mejor manera de darles a mis hijos el regalo del respeto, la aceptación y el amor propio, es si ven a su mama respetando, aceptando y amándose a si misma. ellos ven la lucha. también disfrutan los resultados.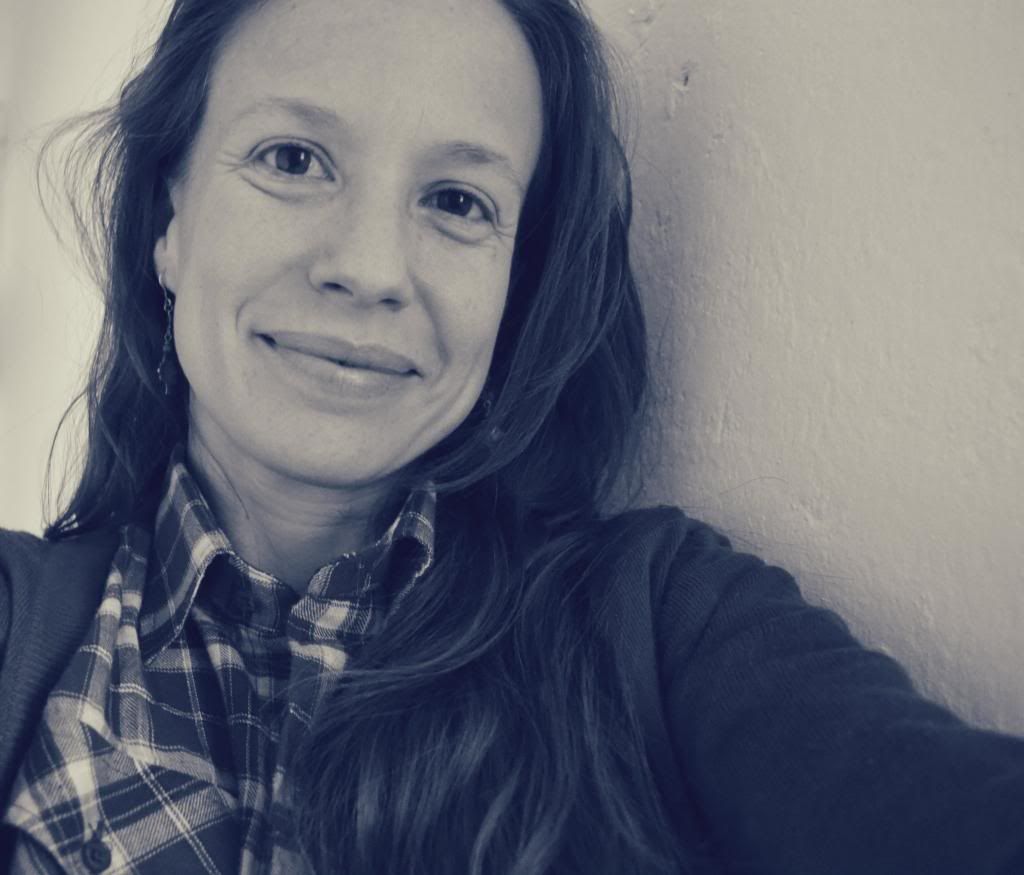 i find that everyday i wake up i keep bumping into ways in which i still dis-respect the body i was given. running out of the house without having breakfast, carrying
way
too much laundry and hurting my bad knee, or simply not remembering or accepting that many of the ways in which we live our life (the organic, homemade cooking, the no shampoo or chemicals, the natural cleaners i make, my endless efforts) are also for
me
. but that´s why every new day should be exciting, it´s just a new opportunity to observe and learn one more little thing. for example, i had always had weight issues. the too skinny type of weight issues. i could never seem to weigh more than 99 pounds, sometimes i would drop to about 92 pounds. even after the 2 pregnancies. it´s been a little over 2 years now, exactly around the time where i wrecked my knee and had to stop and give myself a good look, that i started gaining weight. amazingly i began to feel more feminine. i always thought that not having the flat abs would make me feel very bad about myself. now i realize that we women were made to have curves (duh. took me a while, huh?). now i see myself in the mirror and i feel beautiful. i´m not perfect. and when i "was" i wasn´t happy. now you can clearly tell i have been through 2 pregnancies, breastfeeding, and that i´m in my mid 30´s. now i weigh 110-114 pounds, i can literally see my face starting to sag and my happy wrinkles are not going anywhere (au contraire, they seem to be inviting their friends over for the party). i don´t cover them up with makeup, i don´t dye my hair (digg in and you´ll find some serious gray in there), i don´t wonderbra the fact that i have almost
no
boobs left, i make my own deodorant and use a
diva cup
. i am no longer willing to hurt myself. send the message out, "i don´t love myself", and look and see, how the world works towards helping us unlove ourselves. now try sending out the "i love myself just the way i am" message, and even if it´s just for a second, you will feel a recognizable warmth in your heart. give it a try. i insist, we are not perfect. but we sure as hell are beautiful. and the biggest love we deserve to give ourselves is our own.
encuentro que cada día que despierto sigo enfrentándome a maneras en las que aún le falto el respeto al cuerpo que se me dió. salir corriendo de la casa sin haber desayunado, cargar canastas de ropa sucia demasiado pesadas y lastimando mi rodilla mala, o simplemente no reconociendo o aceptando que muchas de las maneras en la que vivimos nuestra vida (lo orgánico, la comida casera, la ausencia de shampoo o químicos, los limpiadores naturales que hago, mis esfuerzos incansables) también son para mi. pero esa es la razón por la cual cada día nuevo es tan emocionante, es solo una nueva oportunidad para observar y aprender una cosita más. por ejemplo, siempre he tenido problemas con mi peso. problemas de tipo "ausencia de kilos". nunca lograba pesar más de 45 kilos, a veces bajaba hasta los 42 kilos. aún después de mis dos embarazos. ha sido un poco más de 2 años ya, desde la época en la que me destrozé la rodilla y me vi obligada a darme un buen vistazo por dentro, que empezé a subir de peso. siempre pensé que no tener el abdomen plano me haría sentir terrible conmigo misma. ahora me doy cuenta que las mujeres fuimos creadas para tener curvas (increíble tardar tanto en entender lo obvio). ahora me veo en el espejo y me siento bella. no soy perfecta. y cuando "lo era" no era felíz. ahora puedes ver claramente como he pasado por 2 embarazos, dar pecho y que estoy a la mitad de mis 30´s. ahora peso 50-52 kilos, puedo literalmente ver como mi cara se está callendo y mis arrugas "de la alegría" no parecen estar despareciendo (al contrario, parece que están invitando a sus amigos a unirse a la fiesta). no las tapo con maquillaje, no me tiño el pelo (héchate un clavado y encontrarás unas serias canas escondidas por ahi) y no trato de esconder con un wonderbra el hecho que me he quedado con virtualmente
cero "chichis", hago mi propio desodorante y uso una copa menstrual. ya no estoy dispuesta a seguir lastimándome.
manda el mensaje "no me amo", mira y verás como el mundo trabaja por ayudarnos en nuestra lucha por dejarnos de amar. ahora trata de mandar el mensaje de "me amo a mi misma, tal cual soy", y aunque sea por solo un segundo, sentirás un calor reconosible en tu corazón.
inténtalo. insisto, no somos perfectas. pero, carajo, somos hermosas. y el amor más grande que merecemos darnos es el amor propio.