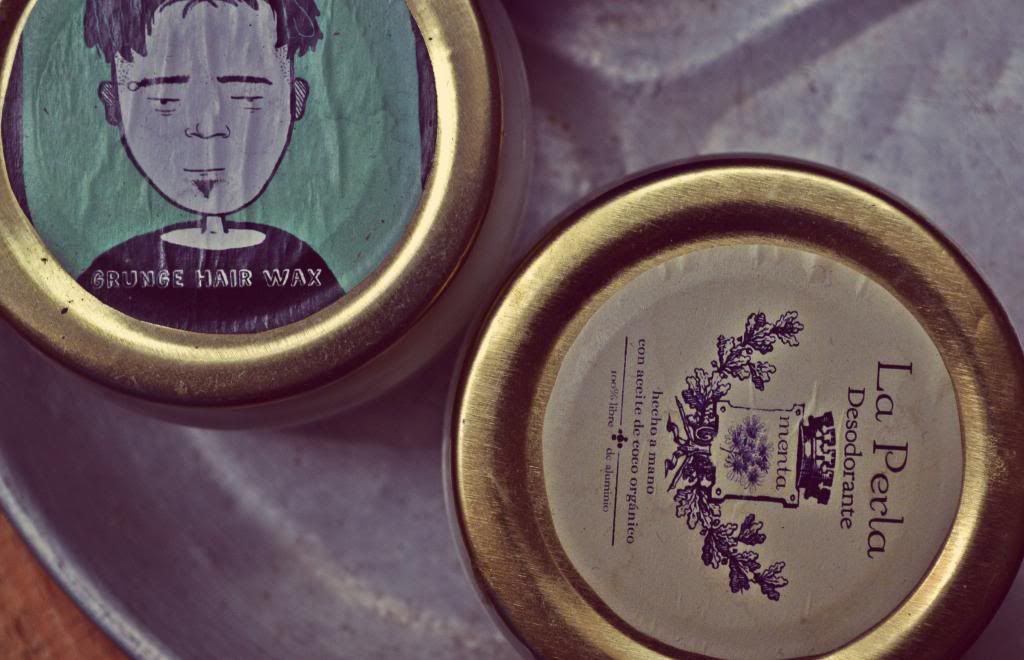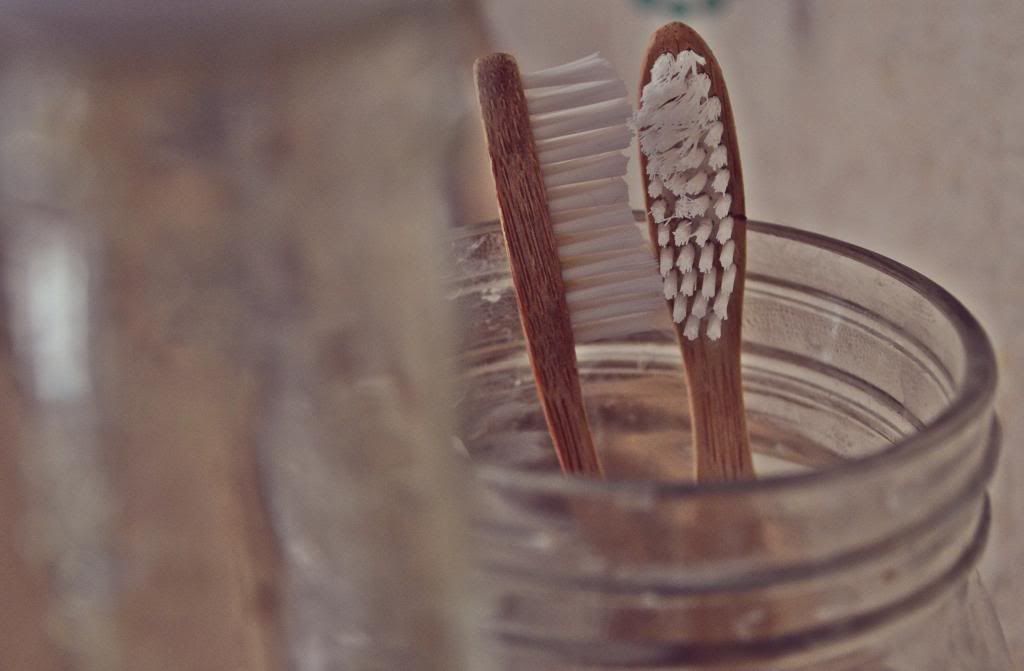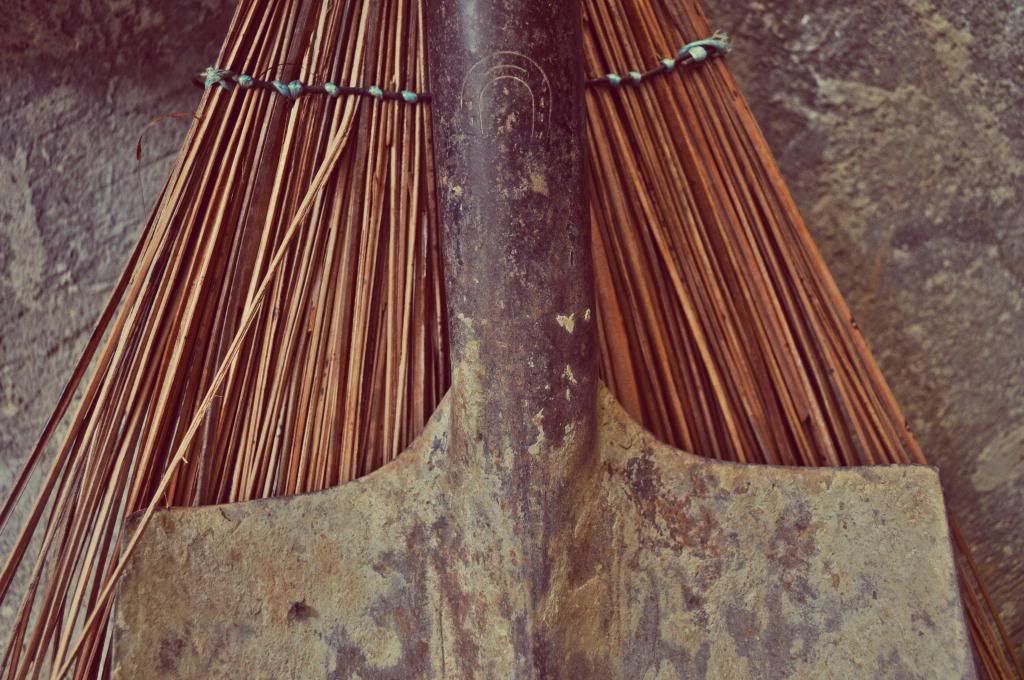 i´ve been meditating on how much simpler our lives have gotten since i decided to radically green our concept of clean. it´s amazing how much money we save and how this sort of change brings peace of mind along with it. less is more and simple is the new black.
he estado meditando sobre cuán simple se ha vuelto nuestra vida desde que decidí radicalmente "enverdecer" nuestro concepto de limpieza. es increíble cuánto dinero se ahorra y cómo este tipo de cambios traen consigo cierta paz mental. menos es más y simple es lo de hoy.
simply clean + green in the home:
we wash dishes and such with coconut paste diluted in water. last forever and washes amazingly well.
we clean all surfaces and mop floors (as well as clean bathrooms and toilets) with a home made vinegar cleaner. i make one from citronela, but you can also make it from left over orange peels.
how we wash our clothes: 1 natural laundry "detergent" fits all (no softeners, etc) and we line dry as much a possible (in other words, always, unless it´s hurricane season and we have 24/7 rain and clouds over our heads)
we keep a whole bunch of dark colored, cotton cloth napkins stashed in a drawer in the kitchen. no paper napkins or towels.
what i buy i do so at the farmers market, by bulk and store in glass containers.
simplemente limpio + verde en el hogar:
lavamos nuestros platos y tal con una pasta de coco diluído en agua

trapeamos y limpiamos todas las superficies (así como los baños y escusados) con un limpiador de vinagre hecho en casa. yo hago uno de citronela, pero también lo puedes hacer de cáscara de naranja.
cómo lavamos nuestra ropa: 1 solo "detergente" natural para todo tipo de ropa (nada de suavizantes, etc) y secamos al sol lo más posible (ósea, siempre, al menos de que sea época de huracanes y nos encontremos bajo una racha de lluvia y nubes 24/7)

mantenemos una buena cantidad de servilletas de tela de algodón en tonos oscuros en un cajón de la cocina. ni toallas ni servilletas de papel.

lo que compro, lo hago en el mercado orgánico por kilo y lo guardo en contenedores de vidrio.
simply clean + green in the bathroom:
we shampoo with a home made shampoo a friend of mine makes from water, plants and fruits. LOVE.
conditioner: 1 cup of water x 1 tablespoon of apple cider vinegar + 2 drops of tea tree essential oil (optional) in a spritzer bottle in the shower
deodorant, body + face cream, lip balm, beard wax, etc made by Mama Bear (in other words, me, myself and i)
bamboo toothbrushes + natural toothpaste (you can also find pretty cool toothpaste recipes)
we use homemade soap i find for an amazing price at the farmers market
+ i use washable menstrual pads (and considering buying these for my traveling needs)
simplemente limpio + verde en el baño:
nos lavamos el cabello con un shampoo que hace una amiga con agua, plantas y frutas. AMO.

acondicionador: 1 taza de agua x 1 cucharada de vinagre de manzana + 2 gotas de aceite esencial de te de árbol (opcional) en una botella de spray en la ducha

desodorante, humectante corporal+ facial, bálsamo labial, cera para barba, etc hecho por Mama Oso (o sea por mi)
cepillos de dientes de bambú + pasta dental natural (también puedes encontrar interesantes recetas para hacer tu propio dentífrico)

usamos un jabón hecho en casa que encuentro en el mercado orgánico a muy buen precio

además, uso toallas femeninas lavables (y estoy considerando comprarme esto para mis necesidades de viajera)
that´s it. no hair dying, chlorine soaking, make-up wearing, multiple cleaner buying, chemical hair product consuming people under this roof. life here is simple and pretty friendly on the wallet and mother earth. yes i shave, wear shoes, believe in smelling nice and looking good. i just go about it differently. in a more natural and minimalistic manner per say... and i love it.
eso es todo. no hay nadie bajo este techo que tiña su cabello, remoje en cloro, use maquillaje, compre múltiples productos de limpieza o consuma productos químicos para el cabello. la vida aquí es bastante sencilla y amable con el bolsillo y el planeta. si, me rasuro, uso zapatos y creo en aquello de oler rico y verme bien. simplemente lo asumo de manera distinta. digamos que de una manera más natural y minimalista… y me encanta.