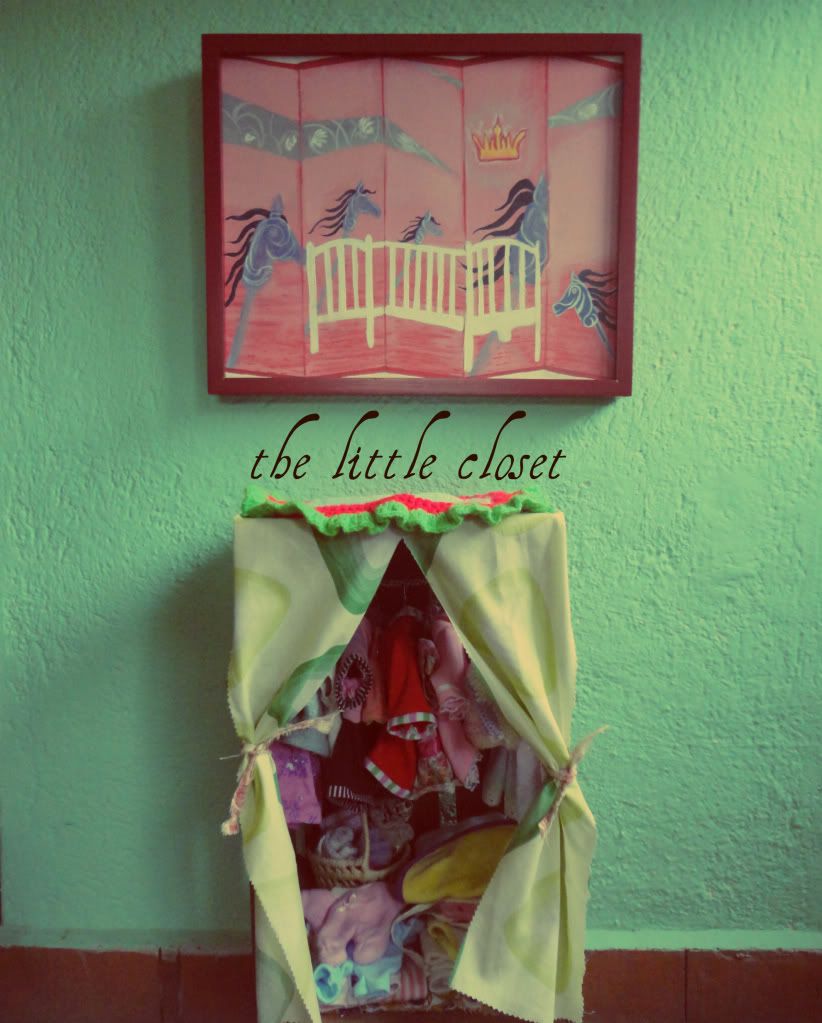 This is the funky little closet I made for my sweet G and her beloved dolls.
I used:
Este es el mini-closet que hice para mi dulce G y sus amadas muñecas.
Utilizé:
an old wooden crate (I promise to paint... promise!)
/ un "huacal" viejo (que prometo pintar... ¡lo prometo!)
wire
/alambre
pliers
/ pinzas
an old clothes hanger
(or wooden stick to hang the tiny clothes hangers)
/ un gancho para ropa
(o palo de madera para poder colgar los mini ganchitos)
left over fabric
/ retazo de tela
zig-zag scissor
/ tijera de "zig-zag"
to make the mini clothes hangers:
fold over stick to shape the round part of the hanger
para hacer los mini ganchitos para ropa:
doble por encima de un palo para darle la forma redonde al ganchito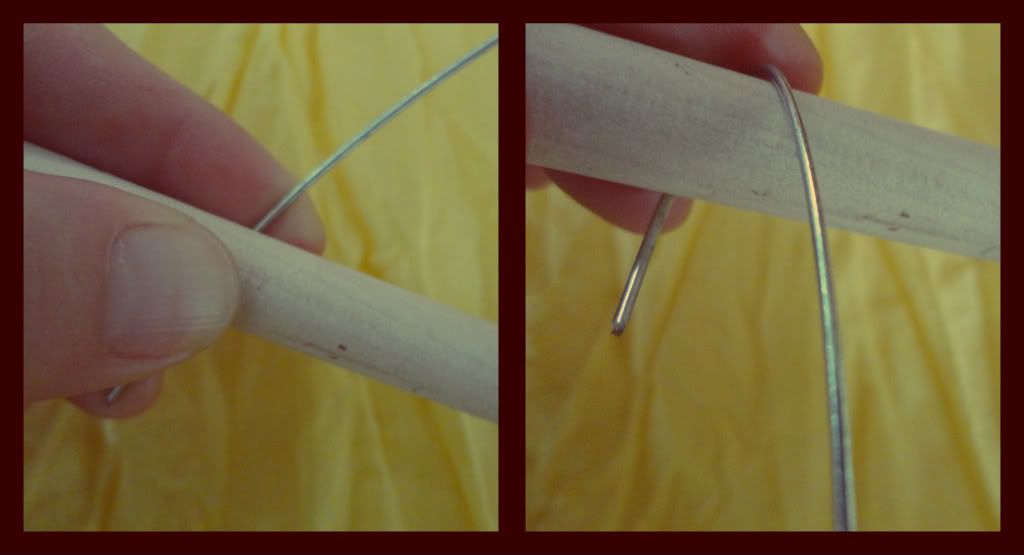 Calculate how small (or large) you want the hanger to be. Cut. Fold like so:
Calcula que tan chico (o grande) quieres que sea el ganchito. Corta. Doblar de la siguiente manera: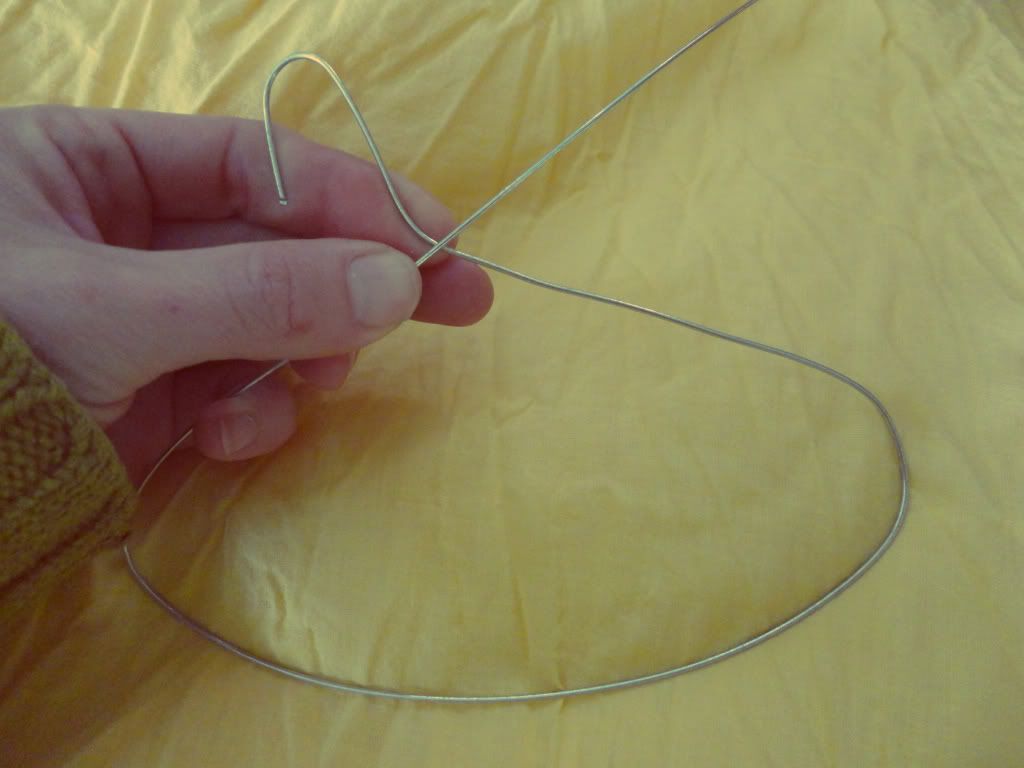 Twist and twist some more, helping yourself with the pliers.
Tuerce y tuerce un poco más, ayudándote con las pinzas.

finish giving it the desired shape and form with your hands
termina de darle forma con tus manos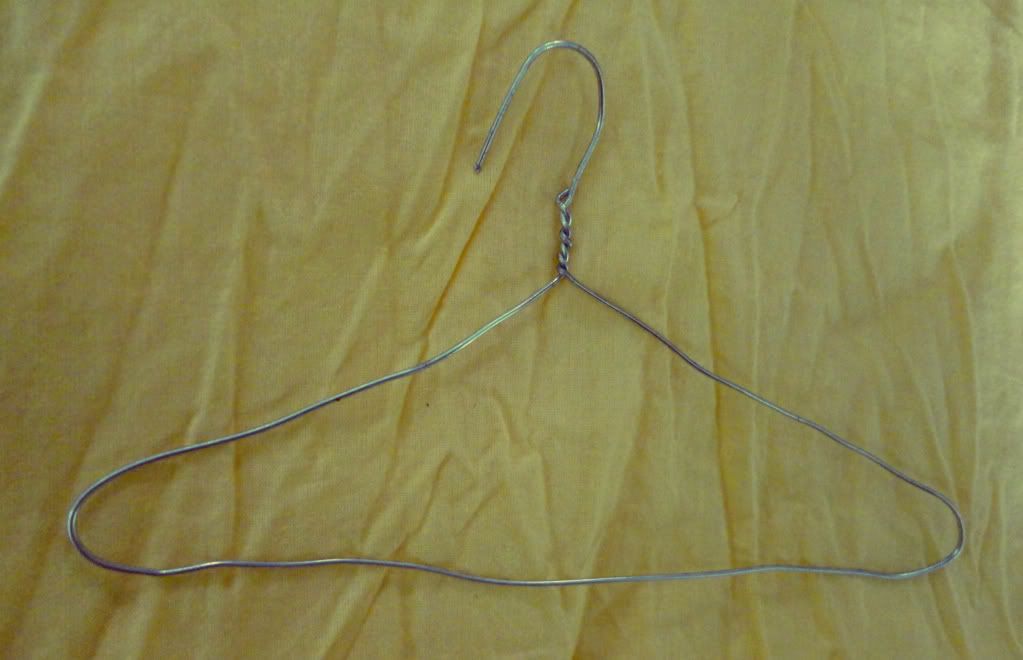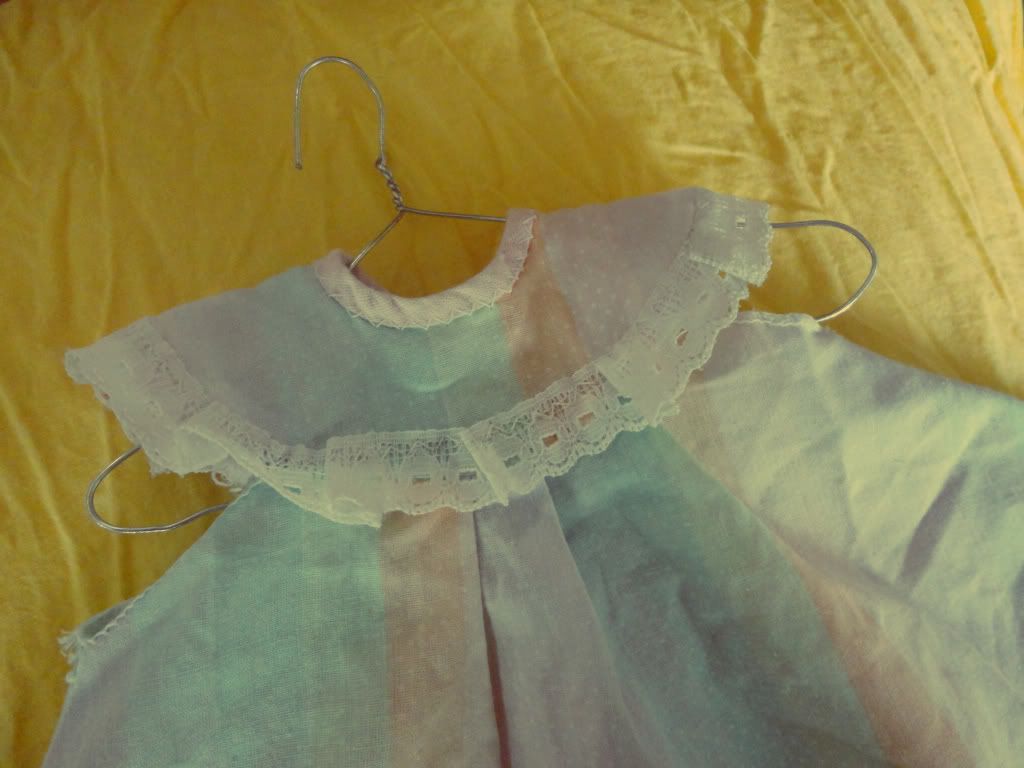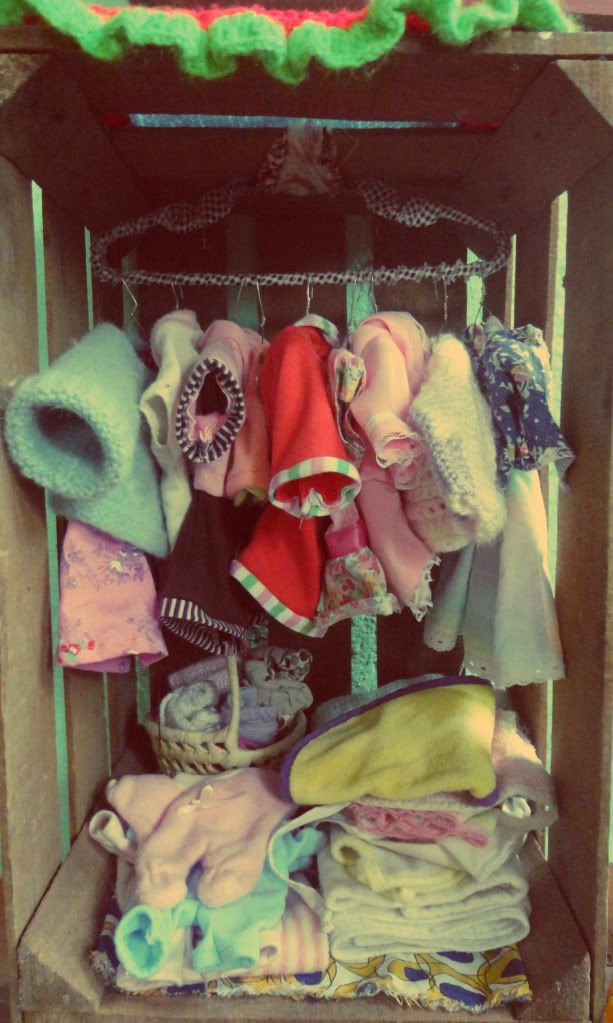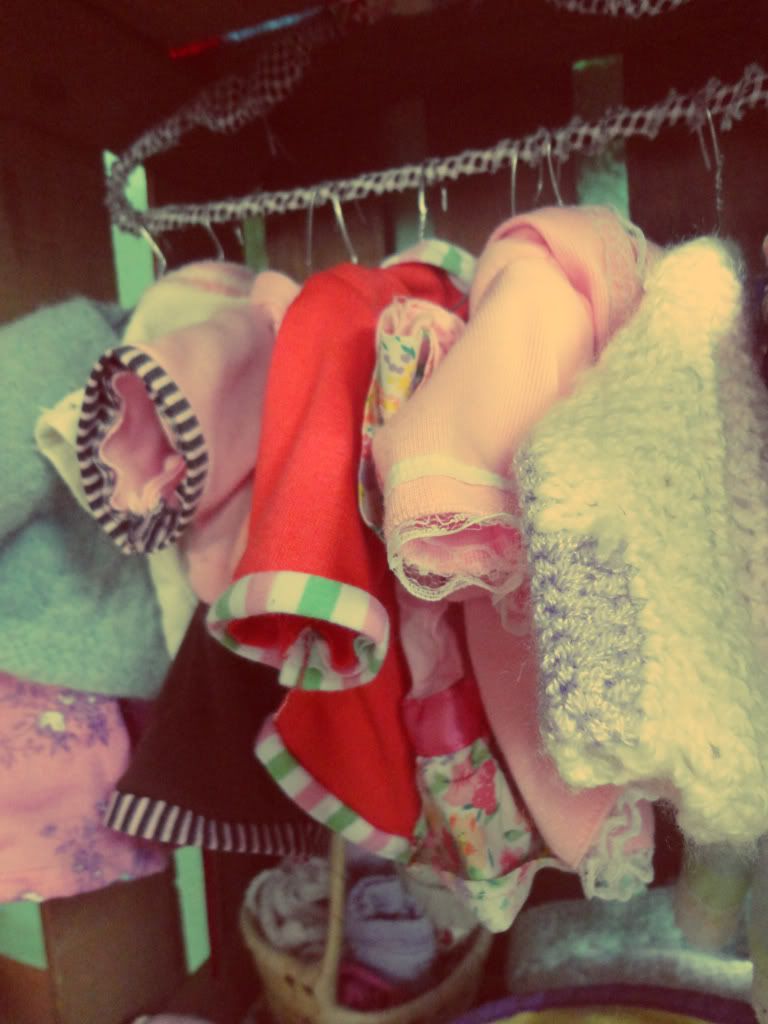 For the curtain, a lazy Sunday mamita just:
Para la cortina, la mamita con flojers de domingo solo:
1. grabed left over fabric
/ agarré retazo de tela
2. cut a rectangular shape that would cover the front with a zig-zag scissor (to avoid sewing... yes... lazy Sunday)
/ lo corté en forma rectangular para tapar el frente con tijera de "zig-zag" (para evitar coser... si... flojera de domingo)
3. cut down the middle of the fabric (not all the way to the top)
/ corté a lo largo del centro de la tela (no hasta arriba)
4. tacked the fabric to the top of the crate
/ fije la tela con tachuelas (chinches) al la parte superiror del huacal
5. tied the fabric to the side of the crate
/ amarré la tela a los costados del huacal
6. organized
/ organizé
7. celebrated
/ celebré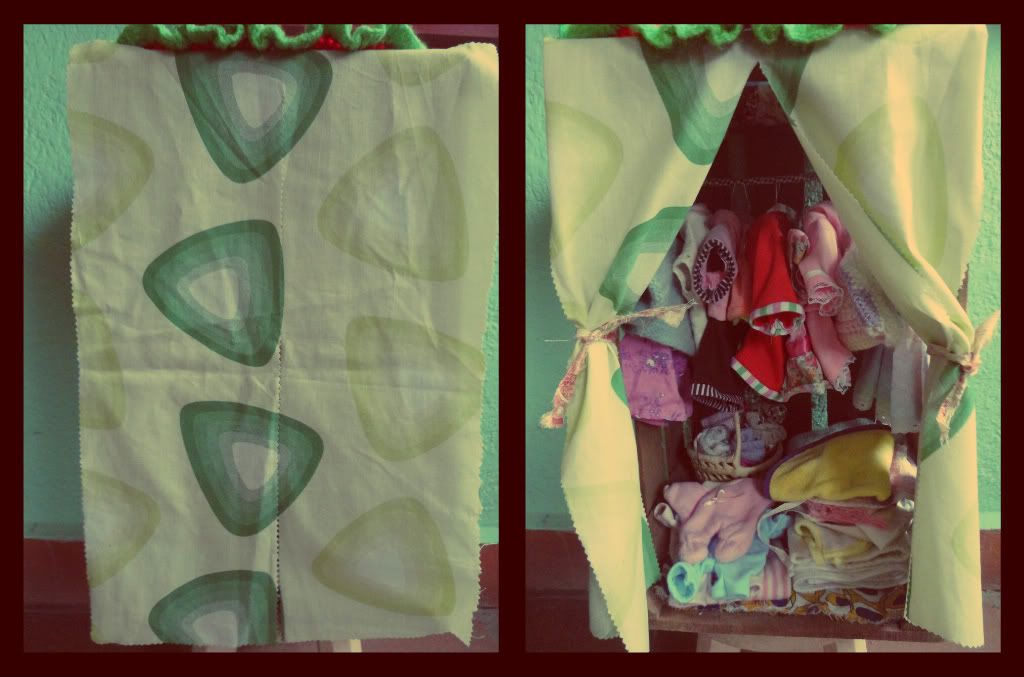 Organizing and having fun with "garbage"
Organizando y pasandola bien con "basura"

Sharing on:
Tip Junkie / The Shabby Nest / Somewhat Simple / Crafty Sasse Wednesday