Favorite reads and a full heart
Lecturas favoritas y un corazón contento

Extract from:
The Tassajara Bread Book
Edward Espe Brown


"...To have compassion, to have respect
for fresh foods, for broken bowls,
for dirty napkins, and little bugs...
...The bowls and knives, the table the teapot,
the leftovers, the molding vegetables,
the juicy fruit,
everything is asking this of you:
make full use,
take loving care
of me.
The cups, the glasses the sponges,
the sticky honey jar,
all asking to fulfill.
Just to make the deepest love all the time,
concentrating not on the food, but on oyurself:
making your best effort to allow things
to fulfill their functions. In this way
everything is deliciously full
of warmth and kindness."
Extracto del libro:

The Tassajara Bread Book
Edward Espe Brown
"
...Tener compasión, tener respeto
por el alimento fresco, por vasijas rotas,
por servilletas sucias, y pequeños insectos...
...las vasijas y cuchillos, la mesa, la tetera,
las sobras, las verduras hongueadas,
la fruta jugosa,
todo está pidiendo esto de ti:
has uso completo,
cuídame
con amor.
Las tazas, los vasos, las esponjas,
la pegajosa jarra de miel,
todos piden realizarse.
Hacer solo el amor mas profundo todo el tiempo,
concentrándote no en el alimento, sino en ti:
haciendo tu mejor esfuerzo por permitir que las cosas
realizen su función. De esta manera
todo está deliciosamente lleno
de calidéz y cariño.
"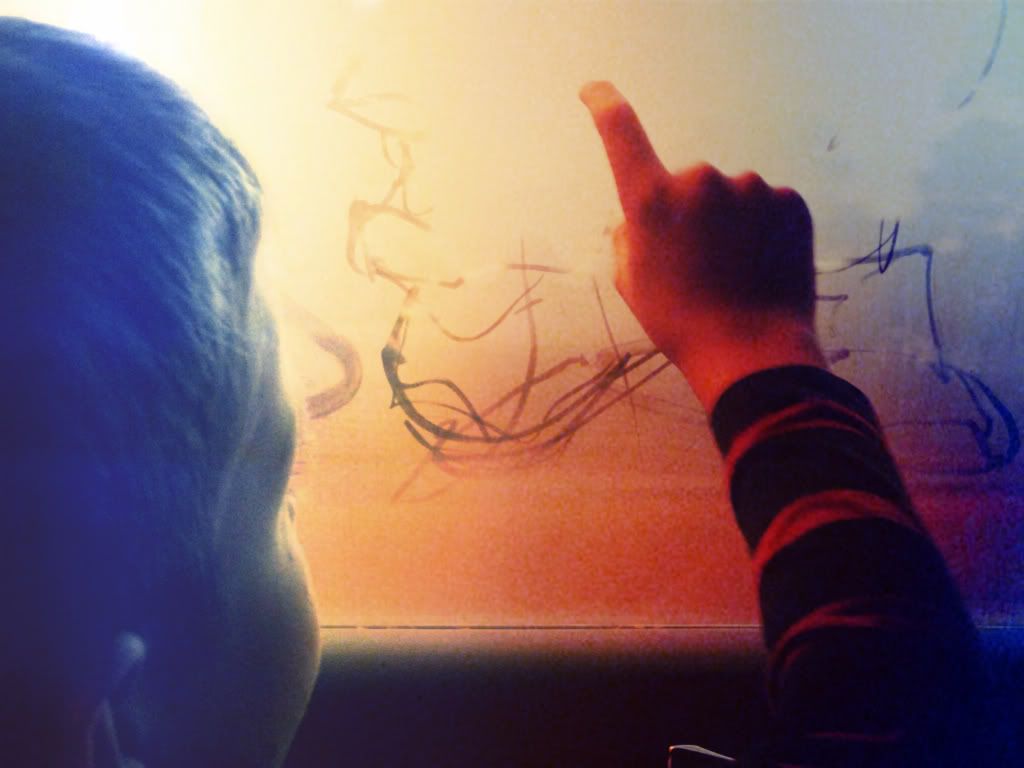 I am moved. Happy.
Today I:
woke my little ones up with warm kisses on soft cheeks,
accomplished what I hoped to, and overcame my fear,
surprisingly discovered love flowing into my usually silent blog,
through comments
and beautiful words,
recieved a text from my brother telling me he loves me with all his heart
and wept
happy
tears
What a wonderful day
Estoy movida. Contenta.
Hoy yo:
desperté a mis pequeños con besos cálidos en cachetitos suaves
logré lo que esperaba, y superé mi miedo,
sorprendida, encontré amor que se colaba a mi normalmente silencioso blog
en forma de comentarios
y palabras hermosas
recibí un mensaje de texto de mi hermano diciendo
"hermana, te amo con todo el corazón"
y lloré
lágrimitas
felices
que hermoso día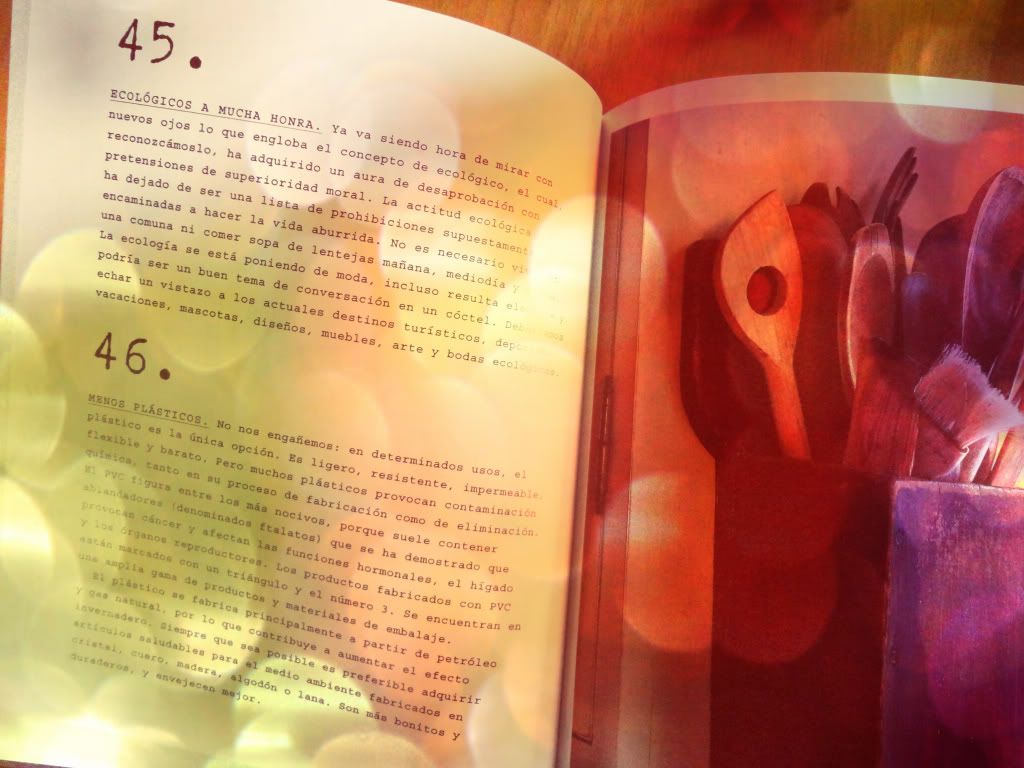 this weeks fave reads /

mis lecturas favoritas de la semana:



100 Ways to Save the World (Johan Tell) / 100 Gestos para Salvar el Mundo (Johan Tell)
The Tassajara Bread Book (Edward Espe Brown) /El Libro del Pan Tassasjara (Edward Espe Brown)
sharing bit of heart:
Embrace the Camera
/
Simple as That