adiós al "boo-boo": natural vs. químico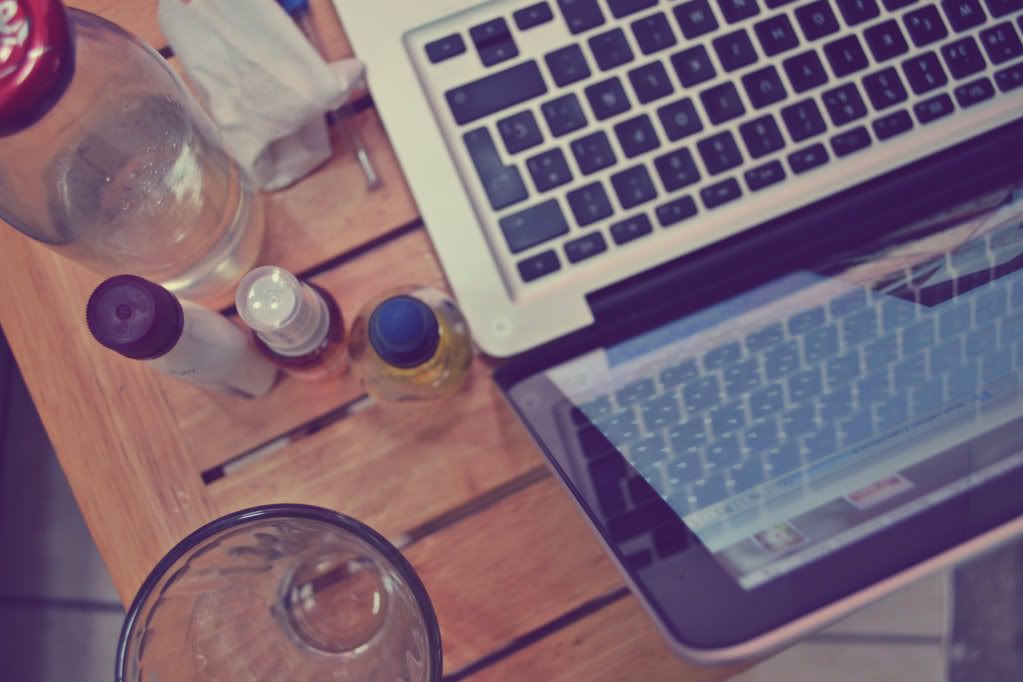 So here goes.
Once upon a time
A month and a half ago I came to the point where, after having tried to deal with a very odd "rash" developing on my little G´s armpit with natural ointments, a worried mama bear (me) decided that, since I had been doing this for 2 months to no avail (it had begun to grow), it was time for a doctor´s appointment. I was not too keen on going because I felt in my heart the word "antibiotic" would inevitably be pronounced. But I needed to know what the rash was all about and not keep
worrying
guessing. And, to no surprise, 30 minutes after we walked in the doctor´s door, we walked out with a prescription for antibiotics. Apparently the rash (that turned out to have a name: boils) had become immune to my natural focus on health and needed to be attacked from a different "perspective". Fast forward 5 days: boils were gone, nasty cold had arrived. You see my relationship with antibiotics is not a friendly one. Although I am aware that they can save lives, I am also
painfully aware
of the serious damage they cause on the immune system. A little light on the subject:
Antibiotics indiscriminately kill bacteria, both good and bad. The antibiotics that have been touted as the savior of mankind from disease are costing us in cancer and degenerative, chronic diseases.
Once the very first antibiotic is administered to the infant or child, the bacteria in the gut is wiped out and the immune system is permanently altered in its ability to manufacture appropriate immune cells. Fungus in the gut is now unopposed and begins to proliferate unchecked by the friendly bacteria. After fungus sets up strongholds then parasites move in to share the bounty of food and minerals meant to feed the body. This is the first step for chronic disease and cancer.
The same process happens when an adult takes even one round of antibiotics. Everything changes permanently and takes years of targeted nutrition and probiotic therapies to recover a semblance of normalcy in the body systems.
(source here)
Aquí va. Había una vez Hace un mes y medio llegué al punto donde, después de haber tratado de controlar una muy extraña roncha que tenía G chica en su axila con pomadas naturales, una mamá osa preocupada (yo) decidió que, ya que llevaba 2 meses untando pomadas sin resultado (la roncha había comenzado a crecer), era hora de ver al doctor. No me encantaba la idea porque en mi corazón sentía que la palabra "antibiótico" sería pronunciada. Pero necesitaba saber de qué se trataba esta roncha y dejar de preocuparmejugar a adivinar . Y, para mi "sopresa", 30 minutos después de entrar por la puerta del consultorio, salimos con una receta para anitbióticos. Aparentemente la roncha (que resultó tener un nombre: forúnculo) se había vuelto inmune a mi enfoque natural de la salud y necesitaba ser atacado desde un frente diferente. Cinco días mas tarde: forúnculos no más, bienvenida gripe terrible. Verás, mi relación con los antibióticos no es una amistosa. A pesar de estar consciente de que pueden salvar vidas, también estoy dolorosamente consciente del daño tan serio que pueden causar en sistema inmunológico. Un poco más de luz al tema:
Los antibióticos eliminan bacterias indiscriminadamente, tánto las buenas como las malas. Los antibióticos que nos han vendido como los salvadores de la humanidad en cuanto a la enfermedad, nos está está cobrando con cáncer y enfermedades degenerativas y crónicas. Una ves que el primer antibiótico es administrado a un bebé o niñ@, la bacteria en el intestino es arrasado y el sistema inmune queda permanentemente alterado en su capacidad de crear celulas inmunes apropiadas. El hongo en el intestino ahora no encuentra oposición y comienza a proliferar sin la censura de bacteria amable. Después de que los hongos crean su fortificación, entonces los parásitos llegan a compartir la recompensa del alimento y minerales destinados a alimentar al cuerpo. Este es el primer paso hacia la enfermedad crónica y el cáncer.
El mismo proceso se lleva a cabo cuando un adulto se administra siquiera una ronda de antibióticos. Todo cambia permanentemente y toma años de nutrición enfocada y terapias probióticas para recuperar un semblante de normalidad en el sistema del cuerpo.
(fuente de información en inglés aquí)
So, what happened next? I mean, this happened a month and a half ago, right? Well, to make a long story "short", it has been a month and a half of a down hill roller coaster ride, and not in the least bit fun. It was the nasty cold that preceded the antibiotic, which I tended to with homeopathy (but seemed to have only a quarter part of the effect it normally has on my little girl), and never fully left (it followed us to the beach, uninvited, I might add)
,
followe
d by the one and only dengue fever that followed us back from the beach (yes, also uninvited). This sucker was also attacked by homeopathy but the very high fever it came with had to be controlled with Motrin (yuck).

Then, when l

ittle G

was barel
y in her 2nd day after the crisis (it´s about 2-3 days of crisis, and then about a week after that of tolerable symptoms) she started with a fever again + a terrible strep throat + very painful gastritis, ended up at the doctor´s again who told me it was a strong virus going around that would require 2 different anti-inflamatories (in other words, Motrin + a friend of his) 3 times a day for 5 days (yes, really). I basically nodded my way through the appointment then went and gave G only 2 days of only 1 anti-inflamatory, only 2 times a day. Sue me. G got "better", and finally got the chance to go back to school. Second day of school, she came back with influenza she got from some poor kid. This time I said NO WAY. I ran off with my homepathic-angel-doctor and took the scary, looong way around this one. I knew in my heart that if I continued to "play it safe" (as many would have expected me to, especially after such a long period of continous illness) I was gambling with little G´s life and it would only get worse
as it did with big G
. So we spent the next 3 days going through a quite horrid detox + influenza with nothing more than homeopathy (adjusting our dosis and medications as soon as her symptoms changed a bit, on the phone 24/7 with angel-doctor), oral saline solution, massages, a very nervous daddy "threatening" me with the big D word (doctor) and natural medicine for other symptoms. And we came out triumphant. Now I´m making sure I get her immune system back on track and catching up on sleep. Well, sorta. It´s 5 am right now.
Entonces, ¿qué sucedió después? Digo, esto sucedió hace un mes y medio, ¿no? Pues en "pocas" palabras, ha sido un mes y medio en una montaña rusa en picada, y ni un poco divertido. Fué el resfrío horrendo que precedió al antibiótico, el cuál atendí con homeopatía (pero que parecía tener solo una cuarta parte del efecto que normalmente tiene sobre mi niña), y nunca realmente se fué (nos siguió a la playa, sin invitación, debo aclarar), seguido por nuestro famoso dengue que nos siguió de regreso de la playa (también sin invitación). Este monstruo también fue atacado por homeopatía pero las fiebres altas se tenían que controlar con Motrín (fuchi). Después, cuando G chica estaba recién en su segundo día después de la crisis (la crisis dura de 2 a 3 días, seguido de aproximadamente 1 semana de simptomas tolerables) le dió fiebre + mucho dolor de garganta + una gastritis terrible, terminó con el doctor otra vez, quien me dijo que lo que tenía era un virus fuerte que estaba "de moda" que requeriría 2 distintos anti-inflamatorios (en otras palabras, Motrín + un amiguito) 3 veces al día, durante 5 días (si, en serio). Yo básicamente asentí durante toda la consulta, después fui y le dí a G solo 2 días de solo 1 anti-inflamatorio, solo 2 veces al día. Demándame. G se "mejoró" y finalmente tuvo la oportunidad de regresar a la escuela. Después del segundo día en la escuela regresó con una influenza que le contagió algún pobre niño. Esta vez dije, BASTA. Corrí con mi doctora-angelito-homeopática y tomé el camino laaaargo y temeroso para salir de ésta. Sabía en mi corazón que si seguía por el "camino seguro" (como muchos hubieran esperado de mi, especialmente después de una racha tan larga de enfermedad) estaría jugando y apostando con la vida de G chica y solo empeoraría, como fué en el caso de G grande. Así pasamos los siguientes 3 días pasando por una tormentosa desentoxicación + influenza sin nada más que homeopatía (ajustando las dosis y medicamentos en cuanto había algún cambio en simptomas, en el teléfono 24/7 con doctora-angelito), suero oral, masages, un papito muy nervioso amenazándome con la gran "D" (doctor) y medicamento natural para simptomas adicionales. Y salimos triunfantes. Ahora me estoy asegurando que su sistema inmunológico se vuelva a regular y recuperando el sueño. Bueno, mas o menos. Ahora son las 5 am.
This has all helped me confirm that a "normal" focus on health, or illness, (antibiotics, anti-inflamatories, etc.) and the total inability of modern medicine to accept that these things DO in fact harm the immune system -amoung other side effects- are not the solution, but only a great part of the problem. I confronted the doctor with this and, yes, he basically looked at me like, "oh, it´s the crazy hippie mama again", gave me a whole bunch of crap wrapped in medical jargon and sent me home, totally unaware of the fact that I´m more like the "very smart mama not afraid to speak her mind that did not buy all the bull he was trying to sell". There is no way
another child of mine is going to be a victim
of "normal". Thankyou mama for teaching me to think outside of the box, not just swallow everything the system hand feeds me, and to venture way out of my comfort zone. Gracias.