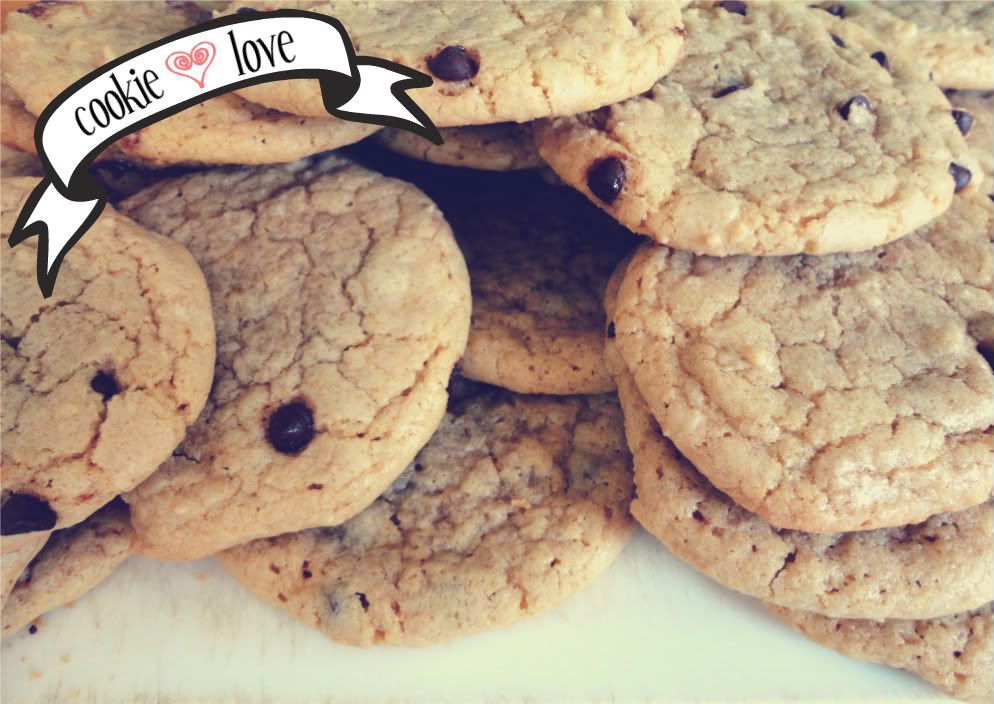 I have my favorite little notebook where I keep recipies I find here and there. I used to have this thing for sitting down and watching The Delicious Miss Dahl with random pieces of paper and a pencil, all ready for inspiration to hit me.
Tengo mi cuadernito favorito donde guardo recetas que encuentro por aquí y por allá. Solía tener una obsesión por sentarme a ver "The Delicious Miss Dahl" con papeles y un lápiz, preparada para cuando me atacara la inspiración.
I would then translate my scribbles onto the pages of my grease stained and well loved "cooking notebook". The greasier the page, the more my family enjoys that particular recipie. The chocolate chip cookie recipie is on THE greasiest page in my little book. Meaning: PRETTY DARN GOOD COOKIES. I make a few adjustments and add brown sugar instead of refined sugar, whole grain flour, natural vanilla extract, etc... but they still make me weak in the knees!
Después traducía mis garabatos a mi "cuaderno de cocina" bien amado y manchado de grasa. Cuánto más grasosa la hoja, más querida es esa receta por mi familia. La receta de las galletas de chispas de chocolate está en la hoja MAS grasosa de mi librito. Lo cual significa: GALLETAS QUE HACEN AGUA LA BOCA.
Añado algunos cambios a la receta como: azúcar morena en vez de azúcar refinada, harina integral, extracto natural de vainilla... pero aún así, ¡sueeeño con ellas!
Now that the weather is starting to slowly turn I start getting antsy in the baking department. Since we´re putting money into the piggy bank for G´s school camping trip, I tried selling them the other day (something I had never thought of doing before...duh...). They sold out in about 10 minutes!!! So I´m thinking 2 things:
1. I should sell them more often... this camping trip is expensive
2. It might be nice to share the recipie!
Ahora que el clima comienza a cambiar lentamente empiezo a ponerme ansiosa en el departamento de la horneada. Ya que estamos poniendo dinero en el "cochinito" para ahorrar para el campamento de G de este año, intenté venderlos el otro día (algo que nunca se me había ocurrido hacer antes...lela yo...). ¡Se vendieron todas en solo 10 minutos! Así que he estado pensando 2 cosas:
1. Debería venderlas más seguido... este campamento está bastante caro
2. ¡Podría ser lindo compartir la receta!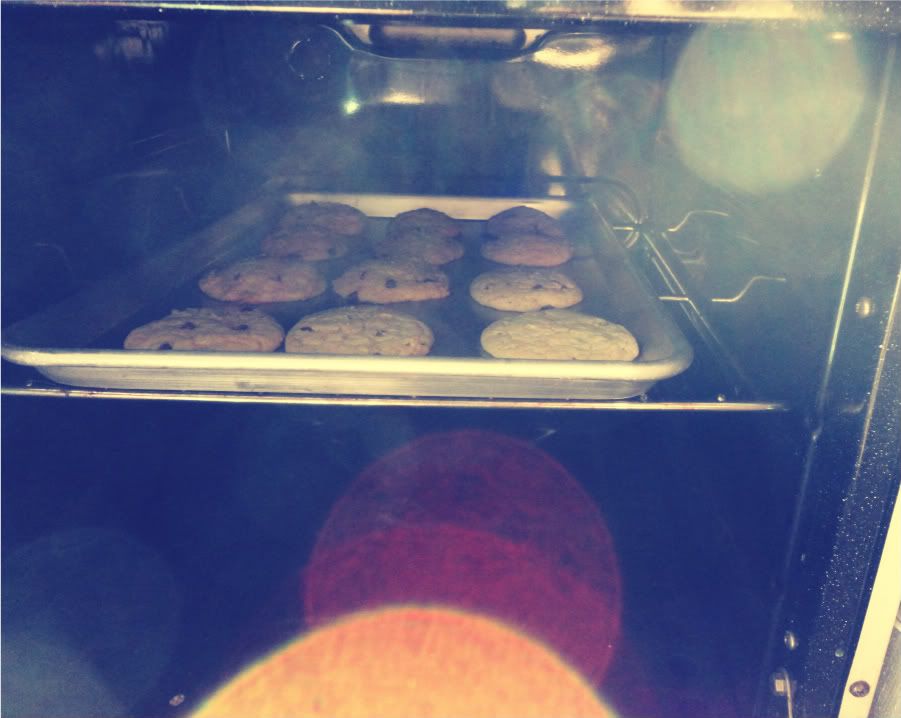 I found the recipie on Brady Revisited. Wonderfully explained, easy to follow and excellent result!
click HERE for the recipie
Encontré la receta en Brady Revisited. Está perfectamente bien explicado, fácil de seguir ¡y el resultado es excelente!
Has click AQUÍ para la receta
(Si alguien necesita que la traduzca, hechenme un "gritito" y con gusto lo posteo en español.
TODAY´S CREATIVE BLOG